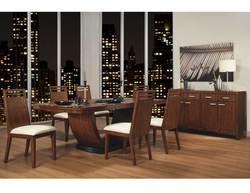 We value our customers' trust in us, and believe that by harnessing the strength of PowerReviews, we are providing them with the ultimate in confidence and convenience
East Brunswick, NJ (Vocus) August 16, 2008
Homelement.com – a leading retail supplier of stylish and elegant home furnishings – is proud to announce that it is partnering with PowerReviews (http://www.PowerReviews.com) to provide consumers with informative, well-organized customer reviews. By partnering with PowerReviews, Homelement will provide visitors with up-to-date, informative customer reviews, a critical resource for shoppers when making the final decision with enough confidence to complete the transaction. PowerReviews was founded on the principle that customer reviews can be the "engine" for a complete, trusted shopping research experience: making a greater impact on shoppers and the retailers that serve them.
Today, 70% of online shoppers actively seek out customer reviews before they buy and 92% of all shoppers find customer reviews "extremely helpful" or "very helpful" in making informed purchase decisions. PowerReviews.com's clients include Dick's Sporting Goods, Sports Authority, Toys 'R Us, Radio Shack, Staples, Conair, Walgreens, and The Knot, to name just a few.
Homelement will utilize PowerReviews' "tag-based" approach to capturing customer reviews that fuels a shopping research engine, capturing "pros", "cons" and "best uses" in a structured form that provides input at each stage of the shopping process, including finding, comparing and deciding on the right product. Homelement will now be able to capture the reviewer's buying "personality" (or affinity group) so that shoppers can get product advice from "people just like them." With the addition of PowerReviews, Homelement.com will provide its users with the most personalized and relevant customer review service available today.
"We value our customers' trust in us, and believe that by harnessing the strength of PowerReviews, we are providing them with the ultimate in confidence and convenience," states Joice Tan, Operations Manager for Homelement. "We are excited about being able to provide our customers with a richer shopping experience."
"We are thrilled that Homelement chose our customer review system to help capture and leverage their customers' passion and knowledge throughout the Homelement shopping experience" said Jay Shaffer, VP, Worldwide Sales and Marketing for PowerReviews.
About Homelement.com
Homelement.com is a leading retail supplier of stylish and elegant home furnishings including bedroom furniture and dining room furniture with more than a dozen years of industry experience. Homelement has recently expanded their operations to a web-based platform that makes browsing and purchasing top-of-the-line furniture easier than ever. Visit Homelement for more information.
About PowerReviews
PowerReviews (http://www.powerreviews.com) is an enterprise solutions company that provides customer reviews and social merchandising solutions to multi-channel retailers and their shoppers. Our technology platform for collecting, organizing, structuring and moderating relevance-based reviews helps online retailers significantly boost their sales. PowerReviews' user-generated content and community drives the highest sales uplift in the industry, and in addition to working with more than 260 online retailers, including Staples, Toys "R" Us, REI, Ritz Camera, Walgreen's, Diapers.com and The Sports Authority, we have also launched our own shopping portal, Buzzillions® (http://www.buzzillions.com). The company is based in San Francisco and is backed by Lehman Brothers Venture Capital Partners, Menlo Ventures, Atomico and Draper Richards.
###