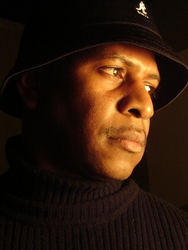 Always try to be the first in what you do because even when the best comes along, they have to mention the first.
Miami, FL (PRWEB) August 18, 2008
PoeticWorks.Com presented its' 2d Battle of the Poets on August 4, 2008. Since its' beginnings in 2004, PoeticWorks has been known for bringing underground poetry to mainstream America. Over the past few months, it went under a huge reconstruction. It is proud to rep 3 of the 4 elements of Hip Hop (poetry, graffiti, and DJ/EmCeeing...no break dancers YET!) and with its' undeniably remarkable talented and artistic members, it is taking the arts and entertainment world by storm! It is quickly becoming the "go to" spot for good, fun, positive entertainment.
With the reconstruction of the site came new features, making it possible to host PoeticWorks' first radio broadcasted Battle of the Poets and gave PoeticWorks' members from across the United States, the opportunity to take part in this energetic and exciting poetry battle. But with any battle, someone must come home the victor. Poets from Houston, Miami, Columbia, SC, and a few other cities graced the mic for what became an hour and a half of pure edutainment. With any poetry competition, the hecklers were funny and the banter of the judges was fierce in the chatroom by the "audience". By the end of the first round, 2 poets stood out from the rest and moved on to the final round. In the finals it was LadyPariah (score 86) and Kimani (score 95). These two poets got on the mic and prepared to take charge of their destinies. LadyPariah graced the mic first and spit a poem. She came hard and direct, full of energy yet with all the grace of a soulful, sultry, southern Belle. But in the end, it was Kimani that swept the competition. Dropping only 4 points total between the 2 rounds, there was no wonder it was almost a landslide win. Kimani got on the mic and from that point on, it was history. No one could argue, this man, brought his "A" game! His upfront, in your face approach to our current political ills made it virtually impossible to turn a blind eye to his words.
Kimani was born in Harlem, New York in 1970, raised in Brooklyn and bred in Miami. It all started at age 8 when his grandmother taught him to write poetry, which at the same time Hip-Hop was born. So he was gifted with a double edge sword in 1978 and the rest is History. At age 13, Kimani moved to Miami, where his skills and poetic words would gather and capture crowds was suspended a couple of times for so-called inciting a riot, which at this time he realized that words were more powerful than bullets so he loaded his mind with Ammunition and used his tongue as the trigger. As Kimani's prolific words grew, so did his fan base but in a time of no internet or MySpace, he was only known at local spots and national colleges. Kimani's favorite motto is "Always try to be the first in what you do because even when the best comes along, they have to mention the first." Kimani's goal in this Poetical Industry is to be known as One of the Greatest Underground Poets of all time. He has seen fame, money, and the power of poetry and now just wants to enjoy the likes of hearing and reciting poetry. He has a book he is writing called THE P.O.E.T (THE Perception Of EveryThing).
To hear the entire Battle or to see what the other fabulous poets, singers, photographers, DJs, etc are about, visit http://www.poeticworks.com.
###