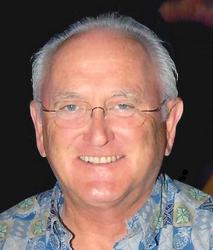 The Ginn people don't always like what I write, but they admit that it is well sourced, balanced and factual
Palm Coast, FL (PRWEB) August 19, 2008
From its beginning in October 2006, Palm Coast, FL. based real estate news website, GoToby.com has written about the Ginn Development Company. Bobby Ginn developed Hammock Beach, The Conservatory, and Yacht Harbor Village, near Palm Coast in Northeast Florida. Another project, The Gardens, is under development. "You can't talk about real estate in Palm Coast without talking about Bobby Ginn," says Toby Tobin, publisher of GoToby.com.
Now that Ginn's growing financial and legal problems have shined a spotlight on the company, many Ginn property owners, real estate professionals, and the press are turning to GoToby.com for the most complete coverage. Google has indexed over 800 of the website's pages with the keyword "Ginn." In the past 30 days, GoToby.com visitors found the website using 655 different search terms containing "Ginn."
Website traffic dramatically increased when the June story My Horse, My Horse, My GINNdom for a Horse first broached Ginn's combined financial and legal woes. Many Ginn property owners are angry over the decline in their property values. Some believe they were deceived or cheated. A number have filed lawsuits. Receiving little information from Ginn and feeling abandoned and isolated, they Googled their way to GoToby.com. Many have become website members and maintain contact with Tobin.
GoToby.com was the first to break the recent story of Ginn's missed principal and interest payments on a $675 million credit facility with Credit Suisse (story). Reporters from Vail, CO, Winston-Salem and Charlotte, NC, Naples, FL, Philadelphia, PA, and The Bahamas called Tobin for facts to be included in their own coverage of the story.
GoToby.com was first to report Robert Gidel's appointment in July 2007 as president of Ginn Development and Gidel's close relationship with Lubert-Adler, Ginn's Philadelphia-based financial partner. Tobin believes Lubert-Adler placed Gidel to secure more control over day-to-day company operations.
In order to provide input into coverage, the Ginn Company maintains an open communications channel with Tobin too. "The Ginn people don't always like what I write, but they admit that it is well sourced, balanced and factual," he says. "My job is to tell the story as it unfolds, not to become a participant in the Ginn story itself."
About GoToby.com LLC:
GoToby.com is the popular on-line news source for Palm Coast and Flagler County Florida's residential and commercial real estate markets, offering real estate news, commentary, newsletters, articles, property listings, recent sales, and interesting rumors.
Contact:
Don "Toby" Tobin, Publisher
GoToby.com LLC
(386) 931-7124
http://www.GoToby.com
###