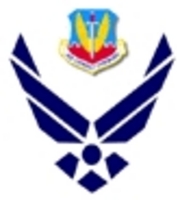 Langley Air Force Base, VA (Vocus) August 18, 2008
Gen. John D.W. Corley, accpa.operations@langley.af.mil [Air Combat Command] commander, with concurrence from the Chief of Staff of the Air Force, announced today that Holloman AFB, N.M., is the preferred potential location for an additional Unmanned Aircraft System Formal Training Unit.
This is the first step in a series of actions that could lead to the initial stand-up of FTU operations for MQ-1 Predator and MQ-9 Reaper combat operators, estimated to begin in the year 2009, pending a favorable Environmental Impact Analysis.
Although Holloman AFB has been identified as the preferred location, a final basing decision will not be made until the environmental impact analysis process required under the National Environmental Policy Act is completed.
Currently, Creech AFB, Nev., is the only Predator/Reaper FTU location. Holloman is preferred by the Air Force as an FTU location because the base possesses a favorable combination of the identified and preliminary critical factors for the success of this mission, including existing facilities, restricted airspace, cost, compatibility with current on-going missions, and good weather.
The announcement is part of an overall effort within the Air Force to identify and lead opportunities to further secure Global Vigilance, Reach and Power objectives. ACC will lead efforts to organize, train, and equip Joint, interoperable UAS and effectively train pilots and sensor operators.
"The establishment of an additional FTU is an important step by ACC to provide the right training and right force development and to meet future requirements, not just for U.S. Central Command, but for all combatant commanders, while maintaining an operational focus at Creech AFB," said General Corley, Air Combat Command commander.
The additional UAS FTU follows a Program Decision Memorandum signed by the Deputy Secretary of Defense last November.
For more information, please contact ACC Public Affairs, at (757) 764-5007.
###