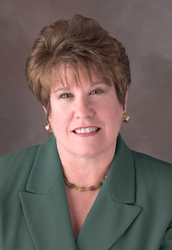 is new to the Society.
Boston, MA (PRWEB) August 20, 2008
Catalytic Management launched a highly customized, focused sales training program for the American Cancer Society's field management in May and June as the beta for a more comprehensive sales training program for the entire New England field staff, to be delivered in August. According to Shelley Hall, Principal of Catalytic Management, "The management team of the American Cancer Society's New England Division deserves high praise for realizing that growing their signature fund-raising events and increasing their community-based patient support programs is directly tied to the ability of their field staff to sell, even though the word "sell" is new to the Society."
"Sales training in a nonprofit is unique, and Catalytic Management understood the nature of a nonprofit environment and translated that knowledge into training that will truly drive our mission" said Joanne Gersten, Sr. Vice President, Cancer Control, for the Society.
Catalytic Management worked with the New England Division to develop a customized approach to sales and account management training that was results oriented. "This was not your off-the-shelf sales course." said Hall. "The program is a success because the Society gave us full access to their teams before training to gain an in-depth understanding of the environment in which the staff must sell the ACS mission," she said. "This translated into interactive, activity-driven sales training that was focused exclusively on the needs of the New England staff as they market sponsorships to corporations, and build partnerships for patient support programs at hospitals and clinics." Signature events such as Relay For Life and Making Strides Against Breast Cancer are targeted for improvement with the sales training program.
"Not for profit organizations are facing an increasingly difficult environment in which to raise funds. Adopting and successfully practicing the art of selling is critical to their long term survival" said Hall "We are pleased to support the New England Division of the American Cancer Society as they continue to build and nurture a unique sales culture as part of their staff development efforts."
About Catalytic Management:
Shelley Hall, principal of Catalytic Management, is an active thought leader and speaker on how to accelerate business growth through sales effectiveness, customer loyalty and process improvement. She has published dozens of articles for such major business journals such as Business Performance Management Magazine, CEO Refresher, Sales and Service Excellence, Women's Business Journal, ManageSmarter and many more. For more information on Shelley Hall and Catalytic Management's customer focused sales training and management consulting, including an archive of her bylined articles, please visit http://www.catalyticmanagement.com.
Contact:
Shelley Hall
Catalytic Management
67 Edgehill Road • Stow, MA 01775
Phone: 978-562-5001
Email: shall@catalyticmanagement.com
http://www.catalyticmanagement.com
###