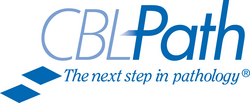 We consider Highmark a tremendous addition to our managed care portfolio
Rye Brook, NY (PRWEB) August 20, 2008
CBLPath, Inc. is pleased to announce that it has entered into a laboratory provider agreement with Highmark, Inc. and its affiliates, effective July 15, 2008. Highmark is the largest health insurance company in Pennsylvania based on membership, and it serves a total of 4.6 million members in Pennsylvania and West Virginia.
This CBLPath contract covers all of Highmark's managed care products including Highmark Blue Cross Blue Shield, Highmark Blue Shield and Keystone Health Plan West -- serving Pennsylvania residents -- and Highmark Health Insurance Company and Mountain State Blue Cross and Blue Shield, which serve residents of West Virginia. Highmark also markets health insurance products in Northeastern and Southeastern Pennsylvania through joint operating agreements with Blue Cross of Northeastern Pennsylvania and Independence Blue Cross.
"We consider Highmark a tremendous addition to our managed care portfolio," said William Curtis, Chairman and Chief Executive Officer. "Adding this key plan is an important component for expanding our service to the physicians and patients of Pennsylvania and West Virginia, strengthening our position as the leading specialized pathology provider in the region."
CBLPath is a leading provider of sub-specialized anatomic pathology and molecular diagnostic laboratory services that delivers advanced diagnostic testing and innovative technology solutions to its physician-clients across the nation.
Founded in 1988 as Cytopath Biopsy Lab, CBLPath quickly established a reputation for providing timely and highly accurate diagnoses along with extraordinary customer service and a true patient-centered commitment. For more information about the company, please visit CBLPath.com.
Highmark Inc. is an independent licensee of the Blue Cross and Blue Shield Association, an association of independent Blue Cross and Blue Shield plans. For further information about the company, please visit the Web site Highmark.com.
This news release may contain forward-looking statements (as delineated in the Private Securities Litigation Reform Act of 1995), which are based on the expectations, projections and beliefs of company management at the time of pronouncement. Some forward-looking statements may be identified by the use of such terms as "believes," "anticipates," "may," "intends," "plans," "estimates," "projects" and "expects." The company takes no obligation to update or revise any such statements after the date on which they are made. Forward-looking statements are subject to a wide range of risks and uncertainties that can cause actual results to differ materially from anticipated results. These variable factors include, but are not limited to, operating initiatives and acquisitions, general economic conditions, the competitive environment, federal and state laws and regulations (and changing interpretations thereof), reimbursement rates under government and third party healthcare programs and unanticipated expenditures. Accordingly, no assurance can be given as to the future financial condition, cash flow or results of operations of the company or any of its businesses. Further information regarding factors that could cause the company's results to differ from expectations is included in its annual reports.
###