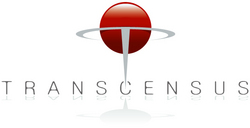 This is not like other types of learning content you have seen before
Salt Lake City, UT (PRWEB) August 19, 2008
Transcensus, a leading innovator in electronic performance support and interactive learning technologies, announces the release of free training content for Microsoft Dynamics CRM Online. The content is available to all Microsoft Dynamics CRM Online users and can be accessed directly from the Transcensus website.
The free content library was developed with Transcensus' award-winning SHO Guide® authoring solution and includes dozens of basic scenarios or workflows for the typical CRM user. Each scenario is captured in an interactive learning script that delivers step-by-step guidance directly inside Microsoft Dynamics CRM Online to assist the user in performing the task more efficiently with a corresponding reduction in errors.
"This is not like other types of learning content you have seen before," said Mark Adkins, Vice President of Product Development at Transcensus. "SHO Guide content is like driving with a GPS to get you to your destination. Just launch the script for the task you want to complete, and then follow the guidance we provide in the live application. The SHO script helps you locate and then stay on the correct path to complete the task you are trying to perform."
According to Mr. Adkins, the training content library for Microsoft Dynamics CRM Online represents the first Transcensus learning product for the CRM market, but certainly not the last. New CRM learning products, including additional modules for Microsoft Dynamics CRM Online, are in the works.
"We recognized the need for this type of resource to help companies increase user acceptance and proficiency with respect to CRM tools and other enterprise software applications. SHO Guide content for Microsoft Dynamics CRM Online will help insure that users are able to use the application immediately, and increase the likelihood that organizations can maximize their employees' use of the software with minimal training."
For more information on the free content library for Microsoft Dynamics® CRM Online, visit Free CRM Guided help.
About Transcensus:
Sixty second overview of SHO Guide: SHO Guide in 60 seconds
Transcensus, LLC, based in Orem, Utah, is dedicated to the cause of improving software usability through the introduction of a new interactive platform for authoring and delivery of performance support and guided help content. The company's solutions embed learning, user assistance and support content directly in the workflow, enabling an unprecedented level of enhanced usability and contextual learning in software applications. The company develops solutions that will influence virtually every market segment that relies upon software as a critical component of its operational strategy.
For more information about Transcensus, visit Transcensus.
###