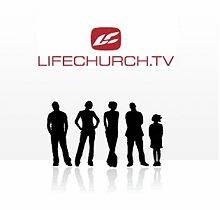 Bluefish TV studies have some of the highest quality content and production values that I've seen in a long time
Dallas, TX (PRWEB) August 19, 2008
LifeChurch.tv recently purchased the rights to use Bluefish TV's video-driven Bible study, Joseph: The Hard Life in over 1,000 small groups within their church.
In Joseph: The Hard Life, Rob Duford, Pastor of Orlando North Community Church, teaches on the life of Joseph and the certain choices he made in his life. Using an ancient biblical story combined with modern-day characters, the four-part series outlines how Joseph spent a good part of his life rejected, abandoned, and imprisoned but the wise choices he made were what truly defined him and helped him overcome obstacles.
On each DVD of Joseph: The Hard Life that LifeChurch.tv distributes to their church, they recognize their partnership with Bluefish TV, directing 1,000 small groups to Bluefishtv.com to explore more resources.
"Bluefish TV studies have some of the highest quality content and production values that I've seen in a long time," says Alan Danielson, Central Team Leader for LifeChurch.tv small groups.
LifeChurch.tv is known for being one of America's most influential churches who skillfully integrates technology and media into their ministry. Craig Groeschel is the founding and senior pastor of LifeChurch.tv and is known for his creative and relevant Bible teaching. They have multiple campuses in six states that receive a simulcast of the message each week. The message is also streamed online for people to view on the internet.
"We are thrilled to partner again with LifeChurch.tv, and have appreciated the partnerships in the past with other organizations like FCA and Lakepointe in using our resources. We look forward to serving many other ministries in the future," says Justin Forman, Vice President of Sales and Strategic Partnerships for Bluefish TV.
To explore Bluefish TV's ever-popular and growing selection of video-driven Bible study resources, visit bluefishtv.com.
About Bluefish TV:
Bluefish TV is a non-profit Christian video ministry that has produced video sermon illustrations and small group Bible study resources for youth groups and pastors for over 25 years. Bluefish TV has worked with Christian leaders such as Erwin McManus, Louie Giglio, Donald Miller, Todd Phillips, Margaret Feinberg, Beth Moore, Doug Fields, Drs. Les and Leslie Parrott, Mercy Me, Chris Tomlin, David Crowder Jars of Clay and others to produce relevant resources for 93,000 churches across the country. Bluefish TV also has a passion and commitment to world missions and has participated in projects around the world to tell missionaries' stories of faith and sacrifice.
You can view full video previews and purchase each small group study and video illustration at http://www.bluefishtv.com. Some Bluefish TV resources can also be found in stores and on the websites of their ministry partners: LifeWay, Cokesbury, Mardels, Family Christian and Simply Youth Ministries.
Contact:
Samantha Krieger
Writer/Content Editor
Samantha at bluefishtv.com
Bluefish TV/RightNow Campaign
972.560.5600
http://www.bluefishtv.com
###