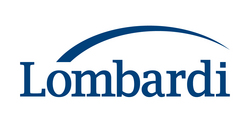 Lombardi is proud to be the BPM technology for FIT Residencial's real estate management processes
Austin, Texas and São Paulo, Brazil (PRWEB) August 20, 2008
Lombardi, a leader in business process management (BPM), has announced today that FIT Residencial, a homebuilder based in São Paulo, Brazil, is implementing its award-winning Teamworks® BPM software suite to support the company's mission-critical real estate acquisition and management processes. FIT Residencial is a fully owned company subsidiary of Gafisa (NYSE: GFA) one of Brazil's leading diversified national homebuilders.
"We selected Teamworks because our company is growing very fast and we needed a BPM platform to ensure that our processes can keep up with our growth -- both today and in the future," said Fábio Urushibata, IT Manager at FIT Residencial. "We were especially impressed with the product's analysis and monitoring features that provides our managers with easy-to-use dashboards that give them a transparent view of the business at any time they need it."
WG Systems, Lombardi's reseller in Brazil, is assisting FIT Residencial with the design, delivery and support of the new processes in Teamworks.
Initially, FIT Residencial is using Teamworks to automate and manage two core processes. The first process is used to identify opportunities and subsequently acquire land as inventory that FIT Residencial uses to develop its new buildings. The second process -- "Incorporation" - takes a piece of land that is already in the FIT Residencial land bank, and deals with managing all of the legal, financial and commercial steps required before a building or collection of buildings can be released into the general real estate market for sale. This process is very intensive due to the complex legal environment within Brazil and includes many activities.
"Teamworks offers FIT Residencial a BPM platform that manages their critical land development and management processes today, as well as scales with them as their business grows," said Marcelo Rosenburg, partner of WG Systems. "The combination of Lombardi's leading BPM product coupled with our extensive sales, marketing and professional services expertise is delivering huge benefits for Brazilian customers as they focus on their process improvement efforts."
FIT Residencial process activities that are being managed by Teamworks include their land identification, financial viability study, project planning, licenses acquisition, financing, and presales preparation.
"Lombardi is proud to be the BPM technology for FIT Residencial's real estate management processes," said Phil Gilbert, president of Lombardi. "Our partnership with WG Systems, coupled with the strength of our BPM solutions, is clearly playing a critical role in helping leading Brazilian companies manage, scale and improve their core business processes."
About FIT Residencial:
FIT Residencial is a fully owned company by Gafisa, one of the leading companies in ranking of Brazil's largest builders and incorporators. As a startup launched in March of 2007, Fit Residencial is targeting the affordable entry level and mid low housing market and has already launched 10 developments comprising 2,459 units (Gafisa's stake) and a potential sales value of R$263 million in the states of São Paulo, Bahia, Maranhão, Goiania and Pará and amassed a land bank of R$973 million in potential sales value. The first development is scheduled to be delivered within the business segment's projected in 16-18 months. With the corporate infrastructure now largely in place, Fit is poised to rapidly build profitable, scalable developments as it grows across the country.
About WG Systems:
WG Systems is a leading IT company, based in Sao Paulo, Brazil, and has been distributing, designing and implementing business solutions with innovative information technology since 2000. The company has a diversified portfolio of products, services and customers. WG Systems clients include well known global and Brazilian companies such as Petrobras, Pfizer, NET Servicos, Unibanco and Pernambucanas. For more information, visit http://www.wgsystems.com.br
About Lombardi
Lombardi is a leader in business process management (BPM). We offer award-winning BPM technology and services to help our customers, partners and government agencies around the world succeed with their process improvement initiatives.
Lombardi is behind some of the largest, most successful BPM implementations in the world. Our customers include Allianz Group, Aflac, Banco Espirito Santo, Barclays Global Investors, Dell, El Paso Energy, FETAC, Financial Services Authority, Ford Motor Company, Hasbro, ING Direct, Intel, Maritz Travel, National Bank of Canada, National Institute of Health, Safety-Kleen, T-Mobile, UCLH, Wells Fargo Financial, Xbridge and numerous governmental agencies. For more information, visit http://www.lombardi.com.
Lombardi, Teamworks are registered trademarks and Teamworks Process Optimizer, Teamworks Portal, Teamworks for Office, Teamworks for SharePoint, Teamworks for Organization Management and Lombardi Blueprint are trademarks of Lombardi Software, Inc. All other company/product names and service marks may be trademarks or registered trademarks of their respective companies.
###