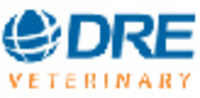 The compact Scale-Aire is easy to use, and allows veterinarians to perform basic and advanced dental procedures.
Louisville, KY (Vocus) August 20, 2008
DRE Veterinary, a premier veterinary equipment company, is distributing the Scale-Aire, a mobile veterinary dental cart. It comes fully-equipped with a built-in ultrasonic scaler, polisher/drill, air-water syringe, and a compressed air system.
"DRE Veterinary began distributing the Scale-Aire in response to increased demand for veterinary dental equipment," says Jim Evans, Director of DRE Veterinary. "The compact Scale-Aire is easy to use, and allows veterinarians to perform basic and advanced dental procedures."
The all-in-one Scale-Aire dental cart features a comprehensive set of dental tools crafted for a variety of procedures, as well as microchip circuitry that allows veterinarians to easily switch between polishing, scaling and cutting.
The Scale-Aire features an ultrasonic scaler with auto-tuned oscillation that maintains optimum frequency when pressure is applied to the tip. Veterinarians can utilize the Scale-Aire to perform curettage, deep scaling of heavy calculus, remove stains and conclude preventative treatments by polishing the teeth, all in a single operation.
The Scale-Aire's heat-treated tips, each made of surgical stainless steel, glide smoothly across each patient's teeth. Water flows internally through the tip to the operative site, gently cooling and lubricating the tooth, and washing away dislodged debris.
The Scale-Aire features a durable foot control that provides immediate, stall-free power to the tip in use. After the foot control is released, the scaler's delayed cavitation feature disperses excess water into a fine mist, eliminating problematic "after dripping."
A high-speed, air and water-driven handpiece is included with the Scale-Aire. Veterinarians can utilize the high-speed handpiece for cutting and extracting teeth, as well as for cutting sections of the tooth prior to extraction. The Scale-Aire also includes a slow-speed handpiece that is air-driven and can be used in conjunction with prophy paste for polishing.
The Scale-Aire is available now from DRE Veterinary. Additional product information can be viewed at http://www.dreveterinary.com.
In addition to distributing the Scale-Aire dental cart, DRE markets an exclusive brand of veterinary equipment that includes the DRE Waveline Plus Vital Signs Monitor, the DRE Premier Anesthesia Machine, and the DRE Veterinary Vista Procedure Light.
About DRE Veterinary
DRE Veterinary is a premier supplier of veterinary and laboratory research equipment. DRE Veterinary provides new and professionally refurbished and used veterinary equipment to universities, surgery centers, research facilities and veterinary practices around the globe. DRE Veterinary's parent company, DRE Inc., was established in 1984 and offers value to doctors by providing the features and reliability they need while fitting within their budget.
###