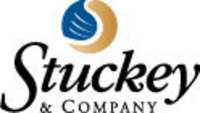 Most U.S households use mass-market insurance companies, which may not provide the breadth of coverage they need.
Lake St. Louis, MO (Vocus) August 20, 2008
For affluent homeowners, the right insurance coverage to meet their needs can often become difficult to find and is often very expensive. Because of the high value of certain assets, direct writers are often not capable of providing the range or quality of coverage to protect such assets.
Stuckey & Company, a Lake St. Louis-based specialty insurance provider, recently announced that it has significantly increased its presence in the High-Value Home ($1 Million +) insurance market with the addition of AIG Private Client Group property and casualty insurance solutions.
According to Dwight Stuckey, president of Stuckey & Company "Most U.S households use mass-market insurance companies, which may not provide the breadth of coverage they need."
The AIG Private Client Group can reduce the chance of property damage, maximize safety, help with coverage allocation, and handle claims with superior quality and support. It provides a customer-focused plan with access to value-added services to enhance protection and minimize threats to personal assets.
These unique personal lines are designed to protect against loss associated with high-value assets of successful clients. The benefits include broader coverage, hands-on "concierge" level service and 360-degree protection for complex heating, electrical and plumbing systems.
"This quality comes without the high price tag you might expect. AIG Private Client Group programs feature competitive pricing without sacrificing quality of service or breadth of coverage," Stuckey said.
The AIG Private Client Group personal lines protect high-value homes and automobiles, watercrafts and personal collections. The lines also provide for protection against fire, flood and other natural disaster damage. International coverage is also available for those who may own a home outside the United States.
Specific coverage for unique needs is available?Stuckey & Company's has the high-value home market covered. In addition to the AIG Private Client Group, Stuckey & Company also offers Chubb Personal Insurance for high-value homes as well as a broad spectrum of coverage options for traditional homeowners.
About Stuckey and Company
Stuckey & Company is a specialty insurance provider based in Lake St. Louis, Missouri. For over 17 years, Stuckey has offered commercial, professional and personal lines of insurance. Over 8,000 Stuckey agents have the knowledge and experience in dealing with specific coverage not typically covered under standard policies. Stuckey & Company offers standard lines of insurance, in addition to a number of specialty programs. The experts at Stuckey work to ensure each client receives the coverage they need to keep their corporate or personal assets safe. More information is available at http://www.stuckey.com.
###