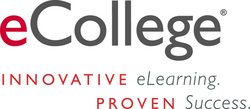 Among online associate's degree programs, I know of no other institution that is offering the degree of support and transferability to every student
Denver, CO (PRWEB) August 20, 2008
Students at Tiffin University's Ivy Bridge College have more opportunities for educational success using one of the most reliable online learning systems in the world, resulting from a new partnership between the university and eCollege.
Beginning this fall, students in Ivy Bridge College, an innovative online associate of arts degree program in general studies, will use eCollege, the nation's leading provider of a comprehensive course management system and associated services, for all of their online courses.
"eCollege's comprehensive learning platform offers Ivy Bridge students effective online programs in a reliable course management system," said Dr. Cam Cruickshank, Managing Director of Ivy Bridge College and Vice President for Enrollment Management at Tiffin University.
"We offer the best online learning solution in the industry, and I'm confident that this partnership will enable even more Tiffin students to achieve their educational goals," said Matt Leavy, Chief Executive Officer of eCollege.
The partnership will enhance students' online learning experiences by leveraging both organizations' services. eCollege's ClassLive ProTM service, powered by Elluminate, adds live discussion and dynamic interaction between students and professors and among student groups. This interaction will be complemented further by Ivy Bridge College's use of success coaches, who help students with organizational and time management skills, staying on task, problem resolution, living a healthy lifestyle and college survival skills. The university's online tutoring service will help them with their coursework.
"Among online associate's degree programs, I know of no other institution that is offering the degree of support and transferability to every student," said Cruickshank. "We think today's high school graduates and working professionals are going to find Ivy Bridge College an affordable and convenient way to obtain a college degree."
About eCollege
eCollege, a Pearson company (LSE: PSON, NYSE: PSO), is a leading provider of a comprehensive course management system and associated services to postsecondary institutions and K12 education. The company provides an on-demand eLearning solution that supports many of the most successful, fully online degree, certificate/diploma and professional development programs in the country, and increasingly, around the world. Pearson, the international media company, is the global leader in educational publishing, assessment, information and services, helping people of all ages to learn at their own pace, in their own way. In addition to Education, Pearson's primary operations include the Financial Times Group and the Penguin Group. For more information, visit http://www.ecollege.com or http://www.pearson.com.
About Ivy Bridge College
Ivy Bridge College of Tiffin University is an online associate's degree program that offers students unparalleled mentoring, support and transferability to most four-year colleges and universities. The program delivers online not only the support students and parents expect from a traditional college campus, but also a success coach for each student and the flexibility upon graduation to pursue a bachelor's degree in any field at a four-year institution. Students will be taught by Tiffin faculty and have access to mentoring, tutoring, library and research databases, career services counselors and academic advisors. http://ivybridge.tiffin.edu
# # #