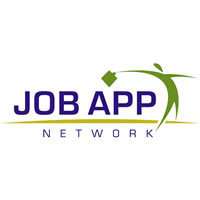 Taking the Guesswork out of Hourly Hiring.
Troy, Mich. (PRWEB) August 20, 2008
JobApp Network (JobApp) and Batrus Hollweg International (BHI) announced today a strategic marketing partnership agreement to deliver BHI assessments by phone and web using JobApp's integrated talent acquisition platform. The organizations offer complimentary, industry-leading hiring management and talent assessment solutions in a variety of people-driven verticals, including restaurants, hospitality and retail.
Both JobApp and BHI are dedicated to helping organizations maximize their success through people. That success is often determined by having the right people in the right roles.
JobApp customers will have integrated access to BHI's industry-leading talent assessment capabilities for both hourly and managerial positions. "We are excited to offer integrated BHI High Definition Assessment Science TM capabilities to augment our existing capabilities in sourcing, screening and onboarding," said Ken Lang, VP of Sales and Marketing for JobApp.
According to Scott McTague of BHI, "JobApp has a unique IVR and web-based talent management solution capable of delivering results to decentralized hiring organizations. We view this as an opportunity to provide a unique end-to-end solution to our joint customers."
About JobApp Network
JobApp Network is "Taking the Guesswork out of Hourly Hiring." The Troy, Mich.-based company provides an automated phone and web-based hiring solution for companies with an hourly or field-based workforce. JobApp uses patented services to source, screen and score future employees, streamlining the hiring process, improving the quality of hire and reducing turnover. JobApp also offers fully integrated background check and tax credit screening and processing services. To learn more about JobApp Network please contact, 1-866-JOBAPP6 or visit, http://www.jobappnetwork.com .
About Batrus Hollweg International
Batrus Hollweg International (BHI) is a leading human capital consulting firm specializing in the assessment and development of people to drive organizational results. With 38 years of experience, BHI provides companies with objective, quantifiable solutions for selecting the best talent; minimizing hiring mistakes; growing internal talent; aligning talent competencies with business goals; gauging company climate to identify barriers and leverage points; and filling the succession planning pipeline with more precision. For more information, please visit: http://www.batrushollweg.com .
Contact:
Kenneth Lang, JobApp Network
248.307.9630
klang @ jobappnetwork.com
Contact:
Bret Henley, BHI
469.241.9701
bhenley @ batrushollweg.com
# # #
This press release was distributed through eMediawire by Human Resources Marketer (HR Marketer: http://www.HRmarketer.com) on behalf of the company
listed above.