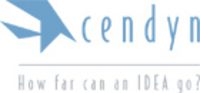 Boca Raton, FL (PRWEB) August 21, 2008 -
service interactive marketing agency specializing in the travel and hospitality industry, has launched a new product offering hotel sales & catering teams a complete selling solution. eSales Suite™ is the integration of Cendyn products eProposal™ , eCard™ and eMenus™ . Endorsed by major hotel brands as well as exclusive independent properties across the globe, eSales Suite™ is utilized by more than 1,500 hotels.
"Client communication and speedy follow up from sales inquiries are the most important part of the sales process. The statistics don't lie…whoever responds to the client the fastest with the most personalized information will have stronger definite conversion ratios. Now with the integration of our three award-winning stand alone tools, we have enabled hotelier's seamless access and command over their communication efforts plus dynamic tracking and reporting benefits," said Robin Deyo, Cendyn's Executive Vice President.
Elements of eSales Suite™
eProposal™ is a responsive, cutting edge technology that provides relevant information within one customized website presentation, allowing for hotel sales staff to deliver personalized proposals in less than 60 seconds to meeting planner clients. The tool eliminates the need to download large/incompatible files, and can include proposals, rates, menus, 360° virtual tours, multimedia tours and function space visuals. The customized and animated presentation gives the hotel a dynamic visual way to introduce a bid, and the ability for the client to forward the entire proposal to additional decision makers. The presentation of exquisite graphics, rich content, and valuable resource documents sends a first class impression while quickly closing sales. Speed to market is also enhanced with an electronic interface to Newmarket International's (http://www.newmarketinc.com) Delphi and Daylight sales and catering software systems which provides a "one click" process to merge the booking information into the eProposal™ system.
eCard
A branded HTML e-mail card launched within the eProposal™ product, eCard™ for example is a quick communications product for clients when it is premature in the sales process for a robust eProposal™ or when a client program has been moved to operations and the catering team would like to introduce themselves in a branded, professional manner. Available in multiple market segment graphical skins appropriate for corporate events, golf or board retreats, weddings and more, it can be used for a variety of client communication messages including promotions, prospecting and thank you or regret letters. The eCard™ has the same tracking and reporting features offered with the standard eProposal™ tool.
eMenus™
Everyone knows that cuisine can make or break an event, and that even the most exquisite catering can be hard to convey on paper. eMenus™ revolutionized the way catering menus are marketed to clients by resorts, hotels, venues which host private groups, and convention centers. eMenus™ allows users to instantly access an online web link that offers a dynamic, visually pleasing format. Cendyn's seasoned staff of technology specialists have created a user-friendly format inviting the user to browse through menus by category, or meal period. An invaluable strategic tool to bring menus to life, whether marketing to clients around the corner, or halfway around the world.
eMenus™ eliminates big attachments for a more cost-efficient and environmentally wise communication tool. An integration with Google Analytics enhances catering efforts with the ability to track menu exposure and marketing campaigns. Formatted PDF export printing is an option for paper copy needs. Available to the hotel staff for 24/7 updates and edits, this newest tool in the Cendyn arsenal is also integrated with eProposal™.
Cendyn is also pleased to partner with ICE Portal for 360° rich media content for the eSales Suite™ visuals. ICE Portal (http://www.iceportal.com) is the industry leader in the production, management, and distribution of rich visual content. With a global e-marketing network, ICE Portal technology assists travel suppliers, such as hotel chain's, tourism boards and cruise lines manage and deliver rich visual content to 1000's of distributors. ICE offers production of rich content including videos, 360° degree virtual tours and Flash WebShows. All of the ICE Portal products can be showcased within each of the eSales Suite™ tools.
About CENDYN - http://www.cendyn.com
Cendyn is a full-service interactive marketing agency established in 1996. Cendyn has won several prestigious industry awards for its design, innovation and marketing efforts.
Specializing in turnkey solutions for the travel and hospitality industry, the innovative products of this Boca Raton, Florida USA -based company are in use by more than 6,000 hotel and travel destinations worldwide. Cendyn provides highly personalized customer service and its comprehensive range of services include website marketing, website design, branding, search engine marketing, along with many other interactive products such as eProposal™, eConcierge™, eSurvey™, eInsight™, eContact™, eConnectivity™, eBooker™, and eMenus™ among others. For a complete list of products and services, please visit our website http://www.cendyn.com. Let Cendyn show you how far an idea can go.
###