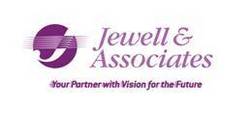 Growing Profitability in a Competitive Market.
Vienna, VA (Vocus) August 20, 2008
Kevin Parker, CEO of Deltek, the leading provider of enterprise applications software for project focused businesses, will be the keynote speaker at the first event of The Executive Circle, a group of executives only from project-based Professional Service firms including architecture, engineering, management consulting, IT consulting, communications and government contracting. The event is co-sponsored by Jewell & Associates and V2 Systems.
Parker, who took a 22-year-old family-owned business public in 2007, will speak on "Growing Profitability in a Competitive Market." A panel discussion with Kevin Parker, June Jewell, CPA, President of Jewell & Associates, a Deltek Premier Partner, and Guy Hinkler, Founder and Director of Business Development of V2 Systems, will follow. The event will take place on Tuesday, September 9, 2008, from 7:30 a.m. to 10 a.m. (breakfast will be served) at The Tower Club, 8000 Towers Crescent Drive, Suite 1700 in Vienna, VA. Cost is $50.
The Executive Circle will meet throughout the year for networking, best practice discussions, and executive level presentations from industry experts. Professional leaders are encouraged to join this elite group and help shape its direction.
"I encourage all project-based professional service firm executives to join us as we launch The Executive Circle," says Jewell. "Kevin Parker is a dynamic businessman and speaker, and I am certain attendees will find his topic and our panel discussion of interest to them and will surely take away ideas to help grow their business."
To register for the event, e-mail Kendra @ jewellassociates.com. Seating is limited to the first 50 registrants. Additional information about The Executive Circle can be found by visiting http://www.TheExecutiveCircle.com.
About Jewell & Associates:
Jewell & Associates, a Deltek Premier Partner, has been providing clients with enterprise business solutions for over 18 years. With over 700 clients and offices in Northern Virginia, Maryland, New Jersey, Pennsylvania, North Carolina, Florida and Colorado, Jewell & Associates has consulting staff for planning, implementation, deployment and training for Deltek Vision software.
Contact:
Dana Johnston
Marketing Director
Jewell & Associates
877-241-6431 x709
dana @ jewellassociates.com
http://www.jewellassociates.com
###