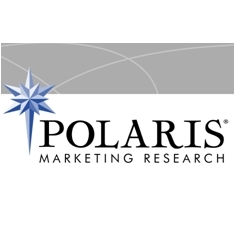 Atlanta, GA (PRWEB) August 24, 2008
Polaris Marketing Research announced today that Kelly Korell and Kelly Kwon have joined the full-service marketing research firm's analytics department.
As data analysts, Korell and Kwon will handle a myriad of data manipulation tasks involved in marketing survey research. They will be responsible for the analysis of marketing survey data from customer satisfaction ad hoc and tracking studies.
In addition, they will program and generate crosstab reports to provide clients with counts and percentages by total sample or by subgroup, including tests of statistical significance. Korell and Kwon also will handle set up and quality assurance for StatTrac® which is Polaris' interactive online marketing research report system delivers data securely and in real time for clients to access at their convenience.
Korell is a recent graduate of Oglethorpe University, where she earned a bachelor of science in economics. While in college she worked as an intern for Oppenheimer & Co. Inc., and the DeKalb Chamber of Commerce.
Kwon was an intern at Polaris prior to her promotion to data analyst. She has two undergraduate degrees, a bachelor of arts in molecular and cell biology from the University of California in Berkley and a bachelor of business administration from Georgia State University. While in college she worked in marketing research for the Ed-Venture Partners program at Georgia State, and as general manager of Country Inns and Suites by Carlson.
About Polaris Marketing Research, Marketing Survey Specialists
Founded by Jan Carlson in 1989, Polaris Marketing Research offers marketing survey research including consumer and business customer satisfaction and loyalty measurement programs. The full-service firm provides state-of-the-art online interactive marketing research reporting, interviewing and data collection, quantitative and qualitative research expertise and personalized project management.
Atlanta-based Polaris Marketing Research is affiliated with the Council of American Survey Research Organizations, the American Marketing Association and the American Society for Quality.
For more information call Dianne Hill at 404-816-0353 or visit the marketing research firm online at PolarisMR.com.
###