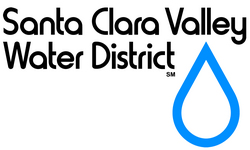 We appreciate VTA's proactive approach to conserving water, especially during this time of drought. By taking advantage of our programs and rebates and by implementing our recommendations, VTA will save millions of gallons of water. These changes will help them save about 40 percent in water consumption
San Jose, CA (Vocus) August 21, 2008
This year's drought has an increasing number of businesses making use of the Santa Clara Valley Water District's (Valley Water) multiple conservation programs. The Santa Clara Valley Transportation Authority (VTA) is the latest to announce substantial reductions in its water use as a direct result of implementing Valley Water's recommendations.
VTA said that it had cut water usage by 1.54 million gallons, the equivalent of 2.3 Olympic sized swimming pools, during the first four months of 2008 by utilizing Valley Water's free Irrigation Technical Assistance (ITAP) and Water Use Survey programs.
Valley Water conducted comprehensive water conservation assessments of 17 of VTA's facilities and made a number of recommendations on how it could reduce its water usage anywhere from 31 percent to 46 percent depending on the facility. Some of the recommendations that VTA has already implemented are correcting major irrigation problems at transit related facilities, park and ride lots, major leaks at light rail stations, as well as replacing older toilets, faucets and shower heads with more efficient models.
"We appreciate VTA's proactive approach to conserving water, especially during this time of drought. By taking advantage of our programs and rebates and by implementing our recommendations, VTA will save millions of gallons of water. These changes will help them save about 40 percent in water consumption," said Valley Water Chairperson, Rosemary Kamei.
The following Valley Water programs are free and can help businesses and schools save water, energy and money.
Free Indoor and Outdoor Water Surveys:
Valley Water is offering indoor and outdoor water surveys for commercial, institutional and industrial customers in Santa Clara County. These comprehensive indoor and outdoor water surveys are a great way for businesses to identify potential water efficiency opportunities. After the survey is completed, a report is generated that contains a summary analysis of each facility's water use, cost-saving recommendations, and information on Valley Water programs that help pay for recommended water efficiency projects.
Irrigation Technical Assistance Program:

This innovative program helps landscape managers improve their irrigation efficiency.
Auditors perform free site evaluations to assist property owners in better managing their water use.
Commercial and residential participants in Valley Water's free Irrigation Technical Assistance Program can now qualify for rebates on water efficient hardware upgrades.
Irrigation System Hardware Rebate Program

Provides rebates to assist homeowners and landscape managers in the installation of their site-specific hardware upgrade recommendations.
A few examples of qualifying hardware include:

Replacing high application rate nozzles
Retrofitting irrigation controllers with rain shut off devices
Replacing mismatched sprinkler heads
Installing pressure regulating valves
Irrigation sub-meters
Free High-Efficiency Toilet Program:

Valley Water will provide and install free high-efficiency toilets to qualifying businesses and schools in Santa Clara County.
These state-of-the-art toilets flush at 1.28 gallons per flush or less, saving water and money.
By taking advantage of these free programs, Santa Clara County's businesses and schools can reduce their water use and help to make a difference during this time of drought. To learn more about these and other programs, please visit http://www.valleywater.org.
The Santa Clara Valley Water District manages wholesale drinking water resources and provides stewardship for the county's watersheds, including 10 reservoirs, hundreds of miles of streams and groundwater basins. Valley Water also provides flood protection throughout Santa Clara County.
Contact:
Susan Siravo
Santa Clara Valley Water District
Office: (408) 265-2607, ext. 2290
Mobile: (408) 398-0754
###