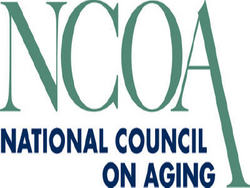 It's critical for older people to get wholesome and sufficient nutrition
Washington, DC (PRWEB) August 22, 2008
As the costs of healthcare and gas rise, older Americans with limited income and resources also find themselves worrying about how they can afford their next meal.
"I have Medicare but I can't afford prescription coverage unless I take my money out of an annuity, which is supposed to cover the house payment when my husband's pension is gone. We also only eat two meals a day to conserve," a retired couple wrote to U.S. Sen. Bernie Sanders (D-VT).
BenefitsCheckUp® can help people find ways to pay for food. Developed and maintained by the National Council on Aging (NCOA), BenefitsCheckUp is a free online service that helps older Americans find and enroll in benefits programs that help with vital needs including meal programs, heating bills, housing, prescription and medical costs, and tax relief.
"It's critical for older people to get wholesome and sufficient nutrition," said Stuart Spector, NCOA senior vice president. "Through BenefitsCheckUp, seniors or their caregivers can find valuable information about food programs to help them stay healthy. They may also find other benefits for which they're eligible, lessening the pressure on their food budget even more."
With 3.4 million seniors below the poverty level and 2.2 million near poor, the struggle to pay for food for low-income people was problematic before the steep rises in the basic cost of living. According to the Center for Budget and Policy Priorities (CBPP), only 30 to 40 percent of eligible elderly people participated in the food stamp program in 2006. BenefitsCheckUp strengthens access to food programs for seniors of limited means and offers a way to find out if they are eligible for other benefits programs by filling out a simple questionnaire online.
Since its launch in 2001, BenefitsCheckUp has helped more than two million seniors and those who care for them find $6.5 billion in benefits. The free online service has more than 1,550 public and private benefits programs from all 50 states and the District of Columbia.
About NCOA
Founded in 1950, the National Council on Aging (NCOA) is a non-profit organization with 3,700 members, and a national network of some 14,000 organizations and leaders. Our programs help older people stay healthy and independent, find jobs, access benefits programs, and discover meaningful ways to continue contributing to society.
Contact:
Georgiana Bloom
202-609-6935
georgiana.bloom (at) ncoa.org
This press release was distributed through eMediawire by Human Resources Marketer (HR Marketer: http://www.HRmarketer.com) on behalf of the company
listed above.
###