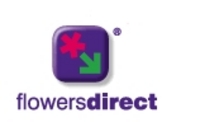 (PRWEB) August 24, 2008
It's a well-known fact that times are tough, and the first things to go are the little luxuries in life that we most often take for granted. A bunch of flowers is one such luxury that many people are finding difficult to afford -- and with flowers being available at the local supermarket or petrol station, the specialty florist (online and physical) is struggling.
With winning the award last year at the Retail Industry Awards for Multiple Fresh Flower Retailer of the Year, Tesco has cemented its place in the market as the largest flower retailer in the UK. The buying power large supermarkets have gives them a distinct advantage over the smaller florist, with prices at the supermarket being substantially lower -- and hence, more competitive. Tesco has proved this.
The way businesses operate has had to change, too, with UK organic flower supplier The Organic Flower Company making the difficult decision to move its physical business online. The payoff came with a 100% increase in sales.
Further proof of the credit crunch impacting on the sales of flowers can be seen purely in the sales of flower versus vegetable seeds, with the latter having a reported 40 -- 60% increase in sales. Vegetable seed sales now outweigh flower seed sales. Flowers fall by the wayside as the tightening of purse strings mean every day necessities take precedence. In fact, the Daily Express has even advocated brides-to-be to consider not decorating the church with fresh flowers. To put it simply, people are not shopping for flowers -- and the online retail sector is suffering.
But the news is not all dim. Flowers Direct are doing their bit, with its large source of local flower suppliers. This means not only that their prices can be competitive due to the larger buying power, but they are also helping local businesses stay afloat. Being a national network, if someone places an order online they can utilise their suppliers in any part of the country to ensure the delivery is prompt and the price is competitive. The flowers by post concept has proven to be hugely successful for Flowers Direct. Their network boasts award winning florists (including the highly sought after Chelsea Flower Show) and the extensive nature of the network covers 98% of the UK population. Of late, their reach has expanded with a 300% increase in membership.
###