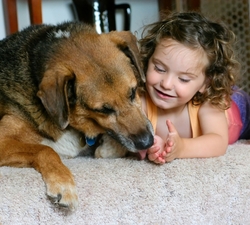 When people are clean on the inside they shine on the outside.
Overland Park, KS (PRWEB) August 27, 2008
USClean announced today it has become the only oxygenated carpet cleaning franchise in the world to require all its technicians and franchisees to carry the Institution of Inspection Cleaning and Restoration Certification (IICRC) for all the services they provide. The IICRC is the industry's standard for quality and safety practices when it comes to cleaning. This commitment to quality comes from the Company's long-standing mission to significantly improve peoples lives by contributing to healthier living and working environments.
Roughly 90% of an individual's time is spent indoors where biological contaminations, carcinogens, pesticides, organic compounds, particles, and dust thrive. Industrial-grade cleaning services play an important role in ridding living and working environments of these harmful substances.
The benefits of clean living and working environments are measured in decreased illness, improved levels of energy, and increased work productivity. In fact, the World Health Organization's 2007 report outlines many ways in which the cleanliness of an individual's environment impacts his or her health.
Ryan Christopher, the USClean's President does not take the impacts USClean's services can have on people's quality of life lightly.
"Our model is founded on timeless principles that have brought us loyal customers as well as business franchise seekers. We use the most environmentally friendly products possible, treat customers and partners the way we want to be treated, and employ some of the best Technicians in the industry. The science tells us we have a big impact on people's quality of life, and that is really rewarding."
These benefits are not lost on USClean customers.
"Having a clean home is very important to me. USClean helps keep my home a much safer environment for my family. They give me a peace of mind that no other Company is capable of doing," stated Karen Samuelson, a resident in Stilwell, KS.
Perhaps the USClean motto sums up the balance between a clean living environment and a healthy life best: "When people are clean on the inside they shine on the outside."
For additional information on USClean's services or franchise opportunity, visit the USClean website or call 913-491-5300.
###