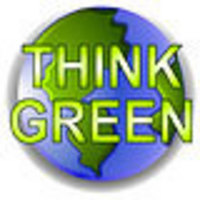 With energy costs relatively inexpensive just a few years ago consumers weren't all that concerned with the energy efficiency of their homes
Long Island, NY (PRWEB) August 26, 2008
Homeowners are bracing themselves for higher heating bills this winter with expectations of costs rising 40% or more as oil and natural gas prices have soared in recent months. BlindsOnLine.com, an internet retailer, has added Comfortex® energy saving cellular shades with Comfortrack™ sidetrack system to their growing energy-saving window treatment lineup. These specially designed shades can reduce energy bills up to 30%.
Cellular shades, also known as honeycomb shades, have been around many years as a means of reducing heat transfer through windows. Comfortex energy saving cellular shades matched with their Comfortrack system outperforms standard cellular shades because it creates a dual barrier between the room and the window. Windows are where most heat is lost in the winter and gained in the summer with air conditioners working harder to keep the home cool. Studies have shown that 10-25% of the total cost for energy is lost through windows.
"With energy costs relatively inexpensive just a few years ago consumers weren't all that concerned with the energy efficiency of their homes," said Michael Guglielmo, co-owner of BlindsOnLine.com. "Energy conservation has now become very important. Window treatments are an excellent way to stop unnecessary energy loss. We've searched out the best manufacturers of shades and blinds for both style and energy savings and Comfortex® was a sure choice as their Comfortrack™ system outperforms all the other options on the market."
The durable high-tech plastic tracks are attached to the inside window frame. The fabric edge of the cellular shades is notched to fit over the track and the bottom rail is fitted with specially designed end caps which glide smoothly while in operation. This tight-fitting seal prevents drafts from entering the room from around the edges and the bottom of the shades creating a dual barrier against heat loss. Standard cellular shades without the ComforTrack sidetrack system only reduce energy costs by up to 13%. More energy saving tips are available on the BlindsOnLine.com website.
Thermal performance testing has shown that the Comfortex shades installed with the Comfortrack sidetrack system are five times more efficient than single-paned windows alone and will easily pay for themselves in 3-5 years at current energy prices.
BlindsOnLine.com offers custom made Comfortex cellular shades and Comfortrack sidetrack system for sale online to Do-It-Yourselfers nationwide in various colors and options. Customers simply provide the exact dimensions they need for each window. Complete instructions to measuring windows for ordering are provided online with installation instructions provided for each order. Customers can call for additional assistance and questions during the measuring, ordering and installation process.
BlindsOnLine.com has been on-line since April 2007 providing DIY customers nationwide affordable shades and blinds in numerous styles and colors. All shades and blinds are made to order. Samples (swatches) are provided by request so customers know the look and feel of the material before they place an order. In addition to Comfortex cellular blinds, they offer Shangri-la™ shades, woven wood shades, mini blinds, pleated shades, skylight shades, wood blinds, faux wood blinds, vertical blinds, roller shades, roman shades, panel track blinds, 2 day blinds & shades and black out shades.
BlindsOnLine.com Inc. is owned by Michael Guglielmo and John McDaniel. Mike is a 26 year veteran in the window treatment industry and also owns Creative Windows Ltd. located on Long Island, New York.
###