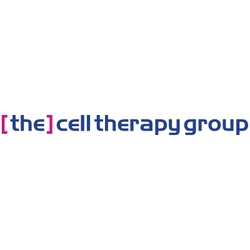 I am pleased to have an opportunity to contribute in this way
Vancouver, BC (PRWEB) August 27, 2008
The Cell Therapy Group (http://www.celltherapygroup.com) announced today the appointment of its principle consultant, R. Lee Buckler, to the Editorial Board of the journal Regenerative Medicine.
Published by Future Medicine, Regenerative Medicine has become a premier journal for a fast growing community of specialists addressing the important challenges and advances in the commercializing of cell therapy research and regenerative medicine.
Under the aegis of Dr. Chris Mason who heads the Regenerative Medicine Bioprocess Group in the Advanced Centre for Biochemical Engineering at University College London (UCL), the journal features an editorial board of over 70 leading international experts drawn from the leading forces in industry and academia.
Mr. Buckler has served many capacities in the regenerative medicine sector to-date including Executive Director of the International Society for Cellular Therapy (ISCT), Operations Manager of Malachite Management, Founder and Editor-in-Chief of Cell Therapy News, business development and marketing communications at Progenitor Cell Therapy and DomaniCell, and communications at Amorcyte, Inc. Lee also served on the Editorial Advisory Board of BioProcess International. Lee heads business and commercial consulting services at the Cell Therapy Group and also blogs at CellTherapyBlog.com.
"I am pleased to have an opportunity to contribute in this way," says Lee, "to an industry poised - I believe in the short term - to bring significant, new therapeutic and commercial successes to market. The journal, Regenerative Medicine, in addition to great science offers a unique focus on commercialization and industry challenges that will be critical to the success of this field. It is on those issues for the cell therapy sector that I look to contribute to the journal and the industry as a whole."
the Cell Therapy Group
Cell Therapy Group (CTG) is a consultancy for the commercial side of the cell therapy and regenerative medicine sector serving therapeutic, device, and reagent companies, investors, publishers, and other consultants with marketing, communications, business development, market analysis & research, management, strategic planning and other types of services related to the commercialization of cell therapies, regenerative medicine products, and ancillary support products and services. For more information, see CellTherapyGroup.com.
Regenerative Medicine
Indexed on MEDLINE and ISI Science Citation Index, Regenerative Medicine was recently recognized by The Association of Learned and Professional Society Publishers as joint winner of the 2006 ALPSP/Charlesworth Award for Best New Journal. This prestigious international award is presented annually to the best new journal across a wide range of disciplines. For more info, see http://www.futuremedicine.com/loi/rme.
###