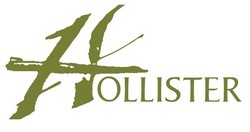 This survey backs up what we have been experiencing at Hollister with both candidates and the companies we work with
Boston, MA (PRWEB) August 26, 2008
Hollister, Inc. today announced the results of a Workforce Survey it recently conducted that finds that the majority of the people polled in Massachusetts value company culture, company values and corporate philanthropy above all other factors when choosing jobs in Massachusetts.
"We have seen a major shift over the past five years in what job seekers look for in a company," said Hollister, Inc. Founder and CEO Kip Hollister. "It used to be salary and benefits above all else, but now people are seeking jobs in Massachusetts that they can feel good about."
The Workforce Survey polled over 1,000 people throughout the Commonwealth, both employed and unemployed. When asked to rank which factors contribute most to their job satisfaction, the majority of people polled ranked Company Culture first followed by Opportunities for Growth, Employee Appreciation, Work/Life Balance, and a good Benefits Package. Listed last was Competitive Salary/Pay.
When asked how they valued the different components that make up company culture, people ranked Corporate Philanthropy, Volunteerism & Community Involvement above all else. Rounding out the list, in order of importance, was Company Values, Job Perks, Creative Benefits (nutrition & wellness programs, paternity leave, etc.), and Work Environment (diversity, dress code, etc.). Additionally, the survey found that the majority of participants were satisfied with their Massachusetts jobs based on the work/life balance factor.
"This survey backs up what we have been experiencing at Hollister with both candidates and the companies we work with," Hollister said. "Though competitive salaries will always be a factor, employers have come to realize that employees that feel good about the company they are working for are more passionate about their work and feel a greater sense of loyalty to the company."
About Hollister
Founded in 1988, Hollister is a leading full-service staffing firm passionate about connecting Massachusetts' opportunity with talent. Based and home-grown in the Greater Boston region, Hollister is well positioned to see the Massachusetts job market from both sides. They essentially have two sets of clientele that they show up for every day- Massachusetts companies and its active and passive jobseeker. For 20 years, Hollister has been the bridge that connects professionals with jobs in Massachusetts and companies with the best employees. Whether you are searching for Massachusetts jobs or to hire your next best employee, they are the network you are looking for.
###