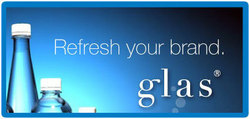 Vancouver, BC (PRWEB) August 27, 2008
As Glas Water, a subsidiary of Zion Group Ventures (Canada) Inc. we are pleased to announce the addition of a new premium bottled water product which is considered to be one of the purest Spring waters bottled in America.
Our new spring water source is located in Pennsylvania and can be cost effectively delivered throughout the North East United States. Our source contains no sodium, chlorine or nitrates and at 14 parts per million, contains 5 to 10 times fewer minerals and dissolved solids than most other regional brands. These naturally low levels of total dissolved solids gives our water its uniquely refreshing taste.
Unlike most other American spring waters, our new water is bottled directly at the source. The water is piped directly from the Spring which is located adjacent to the bottling plant, through an underground stainless steel pipe into a stainless steel silo storage tank on the bottling site.
Our water's purity is protected by extensive purification and sanitization processes through the use of filtration, ozone and ultraviolet radiation. To ensure our water's purity, it is tested daily, both in-house and by an independent laboratory, and the bottles are never handled by hand.
Our company enjoys a fine reputation for our high quality spring water which has been verified by NSF International, a certification agency for many years; PA DEPT. of Health; and the US Army. We take a proactive stance when it comes to the quality of the water we provide.
Continuing this philosophy, we are proud to announce that our new water has completed chemical testing for 88 pharmaceuticals that are receiving considerable attention in the Water Industry. The analyses, performed by Underwriters Laboratories Inc. (UL) of Northbrook, Illinois, were negative for all 88 pharmaceuticals. These groups include bisphenol-a, antibiotics, deet, analgesics, hormones, among others.
Our mission is to provide the highest quality custom bottled water possible to our consumers at reasonable costs. The pharmaceutical monitoring program is our latest effort to meet and sustain this mission.
About Glas Water
Glas Water is a Canadian based company, located in Vancouver, British Columbia with over a decade of experience in the bottled water industry and a focus on water filtration and private label bottled water markets. We have established a North American distribution network which allows us to service our customers throughout the continent with personalized bottled water. Our company specializes in producing high end, personalized and custom bottled water for any size company, anywhere. In addition, we offer private labeled bottled water from several sources plus fortified waters for sale to a wide variety of industries
We are on the cutting edge as far as our ability to provide simply the best personalized bottled water on the market.
For more information on this subject, visit glaswater.com or contact us at:
Glas Water
102-19335 96 Avenue
Surrey, BC Canada
V4N 4C4
Phone: 778.298.4527
Fax: 778.298.4530
###