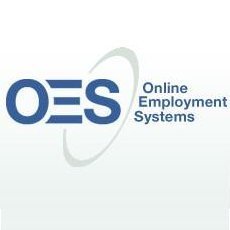 Compliance Mark can save companies both time and money because it is easier to distribute and track the acknowledgments required for handbook compliance. All this can be accomplished with the click of a button
Tampa, FL (PRWEB) August 26, 2008 —
Online Employment Systems (OES) today announced its new product, Compliance in a Flash. This policy management software offers the features of the company's Software as a Service (SaaS) solution, Compliance Mark, for companies that do not require SaaS flexibility.
Compliance Mark (CM) is a Web-based solution that offers documented and date-stamped employee acknowledgments for compliance purposes, tracking of all content modifications, instant dissemination of policy changes, and archival of all records. It also offers multilingual support for multinational firms.
The Compliance in a Flash solution consists of a U3 smart drive with the Compliance Mark software already installed and configured.
"Compliance Mark can save companies both time and money because it is easier to distribute and track the acknowledgments required for handbook compliance. All this can be accomplished with the click of a button," said Chris Kehr, CEO of Online Employment Systems.
For more information about Compliance in a Flash or Compliance Mark, please visit us at OnlineEmploymentSystems.com or to schedule a demo please call 813-333-9651 or e-mail sales(at)onlineemploymentsystems.com.
About OES
Our mission is to deliver training, compliance and policy management solutions that can reduce risk, while also contributing to our customer's overall performance and bottom-line management.
Contact:
Chris Kehr
Telephone: 813-333-9651
Email: sales(at)onlineemploymentsystems.com
This press release was distributed through eMediawire by Human Resources Marketer (HR Marketer: http://www.HRmarketer.com) on behalf of the company listed above.
###