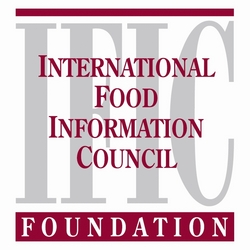 Take Action to Prevent an Allergic Reaction
Washington, DC (Vocus) August 26, 2008
September is National Food Safety Education Month® (NFSEM), and the International Food Information Council (IFIC) Foundation has available a series of educational videos to raise awareness about this year's theme, "Take Action to Prevent an Allergic Reaction," which focuses on the importance of reducing the incidence of food allergic reactions in the restaurant setting.
IFIC Foundation has produced a series of videos on food allergies with Monkeysee.com (http://www.monkeysee.com), a Web site containing "how to" videos on a variety of topics, including food safety. In the videos, food safety expert Robert Gravani, PhD, Professor of Food Science at Cornell University in Ithaca, New York, answers questions on common food allergy topics, such as what is a food allergy, the Big 8 food allergens, and symptoms and diagnosis of a food allergy. There are also several videos that are relevant to this year's NFSEM theme, including avoiding cross contact and managing food allergies in a restaurant setting. When dining out, Gravani says, "A severely food allergic consumer would probably want to contact a restaurant well ahead of the time that they plan to dine out. It would be important to talk to the chef, who is involved in meal preparations, the owner or the manager."
NFSEM is organized by the National Restaurant Association (NRA), and each year a different aspect of food safety in the restaurant setting is highlighted. As food allergy prevalence appears to be increasing, education on food allergy management and prevention for both consumers and foodservice employees is more important than ever. NFSEM materials on food allergy can be found at: http://www.servsafe.com/nfsem/
In addition to the food allergy videos, IFIC Foundation also offers several other resources on food allergy awareness, management, and prevention, all of which are available for download at http://www.ific.org. These materials address food allergies in a variety of settings, including in the home, in school, and in restaurants.
To access the rest of the food allergy videos, as well as other food safety and nutrition videos produced by IFIC Foundation, visit http://www.ific.org/videos/askanexpert.cfm.
For additional information on food safety, or to schedule an interview with an expert please call the IFIC Foundation Media Team at 202-296-6540.
The International Food Information Council (IFIC) Foundation will effectively communicate science-based information on health, nutrition, and food safety for the public good. IFIC is supported primarily by the broad-based food, beverage and agricultural industries.
###