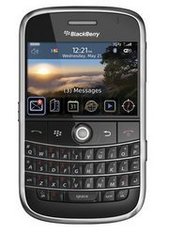 The cost of cell phones to a professional organization continues to increase with very limited means to recoup or chargeback these calls as with a traditional PBX. Cost recovery depends on timely and accurate data availability, Matsch Systems MobilNow adds well documented cellular expenses in a timely and cost effective manner
Grand Rapids, MI (PRWEB) August 28, 2008
Now there is a carrier agnostic BlackBerry device applet and (Software as a Service) cellular management application suite called MobilNow MobilNow to create, upload, and manage cellular usage information in a database hosted by Matsch Systems, a leading provider of systems and services for managing telecommunications for over 20 years. The MobilNow applet runs in the background generating a cellular call record for each call or text message on the BlackBerry. At user defined intervals those records are transparently uploaded with optional GPS data to a hosted database for management access and reporting.
"Generating carrier agnostic, real-time call records directly from the BlackBerry provides managers timely access to critical workforce management information useful in analyzing performance, customer support, and client billing," says Bob Matthews, chief executive officer, Matsch Systems, "but it is the turnkey implementation of the SaaS based application that makes it sweet. Simply install the applet on a BlackBerry and you are immediately in operation."
Applets are mini-programs that can be easily downloaded and installed via the web. They can be designed to start whenever the BlackBerry is powered on as does the MobilNow applet. MobilNow uploads cellular call usage data into a hosted database at user defined intervals. GPS information is optional depending on if it is enabled on the device and the client wants it collected. MobilNow features a hosted website for accessing and analyzing the data once it is collected. By using the MobilNow application, small and large businesses have an economical way to track their workforce simply as a byproduct of communicating with them.
"The cost of cell phones to a professional organization continues to increase with very limited means to recoup or chargeback these calls as with a traditional PBX. Cost recovery depends on timely and accurate data availability, Matsch Systems MobilNow adds well documented cellular expenses in a timely and cost effective manner," says Ray Zwiefelhofer, founder of nQueue Inc., a leading provider of integrated cost recovery software.
MobilNow can be viewed by visiting the Matsch Systems MobilNow website and requesting a web presentation. Because MobilNow is both web enabled and carrier independent, it can be used anywhere in the world.
About Matsch Systems
Matsch Systems, provides turnkey systems and services for managing telecommunication information. Matsch telemanagement solutions are used for call accounting, traffic analysis, directory management, equipment and feature tracking, work order and trouble ticket processing, cable and circuit tracking, charge back billing, the resale of telephone service, rebilling of cellular services, cellular management , and smart-phone call record generating applets. Matsch customers include Fortune 500 Companies, small businesses, state and local governments, hospitals, utilities, banks, colleges and universities.
Established in 1978, Matsch has installations throughout the United States and several foreign countries. Utilizing the latest in service models, Matsch has developed a comprehensive suite of SaaS (Software as a Service) telecommunication management applications that it hosts for its clients. Matsch's leading services include: NET-Phacs Call Accounting, NET-Phacs Plus Enhanced Call Accounting, NET-Bill Telephone Services Resale, CMS / Cellular Management Service, CMS / Cellular Management Plus Services, CRS / Cellular Rebilling Service, MobilNow / Cellular Call Record Generator Applet. Matsch Systems is a subsidiary of Matsch Financial Systems, LTD of Grand Rapids, Michigan, USA.
###