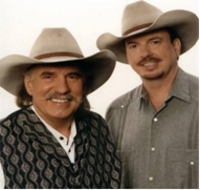 We are still dealing with the aftermath of the floods
St. Charles, Mo (PRWEB) August 28, 2008
The flood waters have receded in Eastern Lincoln County, Missouri after the horrific midsummer flood. But for many homeowners in Winfield, Mo life is still not (and may never be) back to normal. "We are still dealing with the aftermath of the floods," said Bill Byram, Fire Chief for the Winfield-Foley Fire Protection District. "There are lots of people still out of their homes and there are a lot of things needed to be done to help them."
That help is coming in the way of a Flood Relief Concert to benefit the residents of Eastern Lincoln County. People from as far away as St. Louis are expected to attend.
Kaspar Broadcasting of Missouri, which consists of KWRE-AM, KFAV-FM and westplextoday.com is pleased to announce Flood Relief '08, an afternoon and evening full of great entertainment on Sunday, September 7 at the Lincoln County fairgrounds in Troy, highlighted by a performance by the legendary Bellamy Brothers.
KFAV / KWRE Radio is in partnership with the Winfield-Foley Firefighters Association, Winfield Athletic Association, and Project "Life RAFT" which includes Sts. Joachim and Ann Care Service / Crider Center. Proceeds from the concert will go to these community organizations that are providing flood relief services to the residents of Winfield and Eastern Lincoln County, many who have lost everything in the catastrophic floodwaters in June of this year.
"We anticipate about three to four thousand people will attend," said Steve Kaspar, General Manager, Kaspar Broadcasting, "giving us the opportunity to raise approximately $30,000 or more." *Advance Tickets are on sale now at all Peoples Bank locations, the Winfield-Foley Fire Department, KFAV studios at Hwy 47 in Warrenton, Bank of Lincoln County-Elsberry, Winfield and at all Metrotix locations. Charge by phone at 314-534-1111 or online at Metrotix.com. Donations are accepted and appreciated. Bleacher seats are available, or feel free to bring your lawn chairs.
Other performers also scheduled to appear include 2008 Colgate Country Showdown Local Winners "Hillbilly Authority"; local band The Rough Ryders and up-and-coming country star Hoss Howard with more acts being added in the coming weeks. The afternoon of music will begin at 2 p.m. with the Bellamy's set to take the stage at 7. Admission at the gate will be a suggested donation of $10 per person with all gate proceeds going to the flood relief effort in Eastern Lincoln County. Any business interested in becoming a part of this family friendly charitable event can contact Kaspar Broadcasting at 636-456-3311 or 636-272-5328.
###