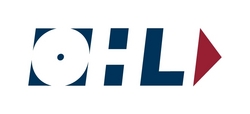 Brentwood, TN (Vocus) August 27, 2008 -
– Container Centralen, a European-based returnable transport items (RTI) company, has chosen OHL as their warehouse and distribution partner in the Southern California region. Container Centralen manufactures garden racks used in nurseries and home improvement stores to stack plants and flowers, serving more than 23,000 customers in Japan, USA, South America and more than 30 European countries.
Container Centralen was established in Denmark in 1976 in response to distribution costs that sometimes accounted for 30 percent of the product price. New to the Southern California region, the company needed a 3PL partner to efficiently handle the warehousing and distribution of its racks. OHL was chosen out of more than 10 other companies in consideration.
"OHL took the time to understand our product and service requirements, and effectively responded to our need to unload ship containers without any demurrage," said Jerry Connet, Container Centralen vice president of operations. "OHL exceeded our expectations on cost and responsiveness, and above all, treated us like a partner and not just another customer."
The relationship between OHL and Container Centralen has been in place for eight months, and will evolve to meet the needs of Container Centralen. Today, Container Centralen has 3.5 million Container Centralen Containers and 25 million Container Centralen Freshboxes, reusable plastic crates designed for the transportation of a wide range of food and non-food products, in circulation around the world.
"OHL takes pride in ensuring that proper steps are taken for the care, warehousing and distribution of Container Centralen's products in Southern California," said Bob Spieth, president of contract logistics for OHL. "We're looking forward to supporting their continuing expansion into new markets."
To view this release online, please visit http://www.ohl.com/news/archives/2008-news/ohl-garden-rack-manufacturer-chooses-3pl.htm
About OHL
Based in Tennessee, OHL is one of the largest 3PLs in the world, providing supply chain management solutions including international and domestic transportation, warehousing, customs brokerage, freight forwarding, and import and export consulting services. The company offers fulfillment, e-commerce fulfillment, service parts management, network optimization, cross docking, and pool distribution. OHL consists of three divisions—International Services, Contract Logistics and Transportation Services. The company operates over 120 value-added distribution centers and offers complete transportation management services domestically and internationally. OHL serves the electronic and high-tech; apparel; consumer products; food and beverage; specialty retail; industrial; and many other industries and employs nearly 6,000.
OHL can be reached at (877) 401-6400 or at http://www.ohl.com.
###