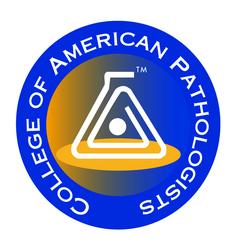 To ensure optimal results and patient safety
Northfield, IL (Vocus) August 28, 2008
The Accreditation Council for Continuing Medical Education (ACCME) has awarded the Education Division of the College of American Pathologists (CAP) the status of Accreditation with Commendation as a provider of continuing medical education for physicians.
This Accreditation is a significant accomplishment as only about six percent of all providers seeking accreditation or re-accreditation are awarded this highest level of distinction.
"To ensure optimal results and patient safety," said William F. Hickey, MD, FCAP, chair of the CAP Council on Education, "the CAP prides itself on providing pathologists with the highest caliber of timely, practical continuing medical education. Therefore, recognition of our efforts by an external accrediting body is most encouraging."
The College was awarded a six year accreditation, a rating that indicates optimal compliance with the AACME standards. This rating demonstrates overall excellence in the delivery of continuing medical education program activities and recognizes the CAP's performance as exemplary.
"We are very proud of having attained this level of recognition," said Constance Filling, CAP vice president of education. "As our goal is to help our members excel in all areas of laboratory medicine and ensure the highest caliber of patient care, this award certainly attests to the effectiveness of our efforts."
Education, offered in the areas of anatomic and clinical pathology, practice management, and laboratory procedures, focuses on practical education for both pathologists and laboratorians. CAP education is offered via a broad range of formats, including online training, audio conferences, podcasts and live events.
For more information on this award or to obtain more information on education programs offered by the College of American Pathologists, contact the Education division at 800-323-4040, extension 7011, or visit http://www.cap.org.
About the College of American Pathologists
The College of American Pathologists (CAP), http://www.cap.org , is a medical society serving more than 17,000 physician members and the laboratory community throughout the world. It is the world's largest association composed exclusively of pathologists and is widely considered the leader in laboratory quality assurance. The College is an advocate for high-quality and cost-effective medical care.
About The American Academy of Continuing Medical Education
The mission of the American Academy of Continuing Medical Education (AACME) is to promote global excellence in public health, by defining, reviewing, and publicizing CME standards related to CME structure, process and outcome; measuring healthcare organization's CME performance against the AACME's peer-set standards; enhancing the knowledge of physicians and health care professionals through the highest level of accreditation standards for continuing medical education programs (CME) that are vital for their ongoing knowledge and skills they need to provide their patients and communities with optimum care and which will assist them in understanding the disease mechanism, diagnosis, and treatments.
AACME achieves its mission through a voluntary self-regulated system for accrediting CME providers and a peer-review process responsive to changes in medical education and the health care delivery system worldwide.
Contact:
Sue Masaracchia-Roberts
800-323-4040, ext. 7319 or
847-772-8653
# # #