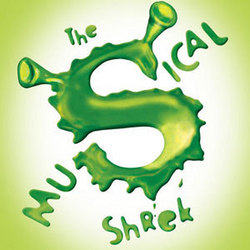 Seattle, WA (PRWEB) August 29, 2008
Like all parents with small children, you've probably been searching high and low for the one summer show that doesn't leave you bored to tears and is also family friendly. Well, look no further, because Shrek the Musical has finally arrived. While the Shrek name has spawned into three movies and a television series, everyone's favorite ogre is making it back into the limelight, and this time on stage. Snatch your Shrek tickets at Seattletixx, because they are sure to sell out fast. The musical is loosely based off of the original 2001 movie Shrek, with lovable characters such as Fiona, Donkey, and Lord Farquaad joining the playbill. Produced by Dreamworks Theatrical and directed by Tony-nominated Jason Moore (Avenue Q), get your tickets to see Shrek before it hits Broadway in the fall of '08 by previewing the show in Seattle at the 5th Avenue Theatre.
One of the largest challenges for creators of the production was to transcribe such fanciful characters into reality. Shrek, played by Brian D'Arcy James, goes through a rigorous 2 hour and 15 minute make-up process before every show. Luckily enough for him, after the physical aspect of the character is achieved, everything else falls into place. Even though Shrek is an ogre, he is undoubtedly the most personable ogre around. Not to mention his sidekick, the wisecracking Donkey. Even though two of the leads may not be exactly human in form, their characters possess great human foibles. These very human attributes found in very non-human characters is exactly why Shrek has been such a hit at the movie theaters. Kids love the colorful costumes, and parents love the depth that these characters bring to the plotline. Gone are the days of predictable storytelling. The best movies and stories around now are the ones that attract kids and parents alike. Call Seattletixx to get your tickets to see Shrek in Seattle and preview Broadway's next big hit before it debuts.
While the show will be moving on to debut in New York in early November, Shrek the Musical will be previewing at the 5th Avenue Theatre in Seattle until the end of September. Although Shrek solidified a PG rating, the show is recommended for children 8 and older, with children 4 and younger will not be allowed through the door. Contact Seattletixx for your last chance to see the Oscar winning film transcribed into a fantastical Broadway performance. Much like the movies, Shrek the Musical incorporates many pop culture references and is littered with contemporary jabs, keeping the adults in the audience roaring with the kids. This exact formula of timeless humor is what keeps all the fans coming back sequel after sequel. Call Seattletixx to snatch great orchestra seating to see these lovable characters up-close. You can also buy your Shrek tickets online at http://www.seattletixx.com and utilize their 3D venue mapping technology, Visual Box Office TM which allows customers to visualize their seat selection without ever having to step foot in the actual venue until show time.
Other great classics showing at the 5th Avenue Theatre later on in the fall and winter include Hello Dolly, Grease, and the Tony award-winning The Drowsy Chaperone. And if that's still not enough Broadway for you, Phantom of the Opera is also scheduled to play at the Paramount Theater later on this fall and into winter. Call Seattletixx to grab the best seats in town because they'll be sure to sell out fast. Seattletixx is an independently owned, Seattle ticket broker nearing their 10 year anniversary. Whether you are looking for local or national events, Major League sports, concerts, or theatre tickets, Seattletixx has the best inventory and the best customer service to fit your ticketing needs.
###