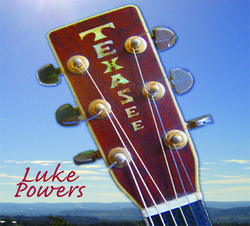 He blew his mind out in a car
Franklin, TN (PRWEB) August 28, 2008
A college English professor and Americana Luke Powers songwriter sorts through the evidence of the world's greatest urban legend--that real Paul McCartney died in 1966 and was replaced by an impostor or fake labeled "Faul." Powers comes to an amazing conclusion in song.
Luke Powers has been wondering for a long time. For years the words turned over in his head. Sleeping and waking: "Turn me on dead man"; "28 IF"; "I buried Paul."
"I always wondered," Powers says, "then the answer came to me in a song."
Most folks over forty, and even some under, will recognize these "clues" that real Paul McCartney allegedly died in an automobile accident during the height of the Beatles' fame in 1966.
"He blew his mind out in a car," John Lennon sings in "A Day in the Life" (1967) from 'Sgt. Pepper's Lonely Hearts Club Band' (1967) -- a purported reference to his erstwhile partner's untimely demise. The album cover has been interpreted as a funeral for the missing McCartney: the wax dummy of the Beatlemania Paul consoling a doleful Ringo and the flowers in the shape of a guitar seeming to spell out a disconsolate "Paul?"
And then there is the legend of the grand cover-up: the legitimate Paul replaced by the impostor "Faul" -- who has been alleged to be either a Canadian, or in the tale's latest incarnation, an alien-human hybrid. A reptilian, no less. The same sort of stealthy super-species conjectured to have interbred with the British Royal family and the Bush dynasty.
Internet sites provide "undeniable" evidence of history's greatest switcheroo using photos pre- and post-1966: Faul appears taller than Paul, has a different head shape and even different color eyes.
But is Paul Faul? Powers admits that he was skeptical at first.
"After all, Powers says, "Faul wrote as many big hits as the 'Yesterday' and Michelle'-penning Paul--just look at 'Hey Jude' and 'Let it Be'." But he adds, "Of course he did have a questionable solo career marred with irritatingly catchy songs like 'Silly Love Songs,' 'Coming Up' and 'Ebony and Ivory.'"
But the websites and the conspiracy theories started to fit together like a well-made pop song. Powers says, "'Paul is Dead' almost wrote itself -- although I did contribute the words, chords and melody." The track appears on Powers' new release Texasee (Phoebe Claire Publishing 2008), an Americana concept album that examines that enigmatic border country between reality and illusion that most of us inhabit most of the time.
A world in which Billy the Kid is still alive, riding his horse on an interstate (and plugging a state trooper for pulling him over). A world in which a shy little pretty preacher's wife breaks and murders her husband in "Selmer Tennessee." A world in which multi-murderer Charles Whitman, University of Texas at Austin's 1966 "shooter," is forever climbing his tower.
1966. The same year that some would have it that Paul became Faul.
"Paul is Dead" provides the world's most famous urban legend with a narrative, which if not necessarily plausible, or true, at least has the virtue of consistency. Its Paul (or Faul) is an unknowing reptilian-human DNA hybrid produced by M16 and his record company for the sake of national pride and profits. The other Beatles suspect that Faul is different, but accept him because he "still writes hits"--even if he can be a tad overbearing (no doubt the results of his power-hungry "reptilian brain").
The song plays with the idea that supposes that Faul is simply part of the ultimate conspiracy theory: the creation of "a new world order, a prison planet without any borders, run by Masons, Bilderbergs, Federal Reserves and overseen by the Googooluminati."
Is it true? Is it a hoax? Is it a hoax of a hoax? These are questions. Questions that may have answers. Or may not. The song simply proposes, only the gentle listener can dispose.
The song is available for free download and full disclosure at http://www.texasee.com.
"Paul is Dead." Long live Faul? Only you can decide.
For more information on Luke Powers see Phoebe Claire Publishing and illustrated lyrics and information about the Texasee album go to http://www.texasee.com.
###