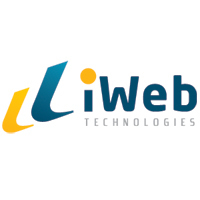 With this agreement, Goldman Sachs will provide financing to allow us to further our business objectives.
Montreal, Canada (PRWEB) August 28, 2008
iWeb Group Inc. (TSX.V : IWB, "iWeb" or the "Company") a worldwide provider of Internet hosting services and IT infrastructure, and Goldman Sachs Credit Partners L.P. ("Goldman Sachs") today announced a $22M financing agreement.
"With this agreement, Goldman Sachs will provide financing to allow us to further our business objectives." declared Eric Chouinard, iWeb Chief Executive Officer. "A deal of this magnitude will allow us to continue investing in the infrastructures which are vital to maintaining our growth, which has been outstanding thus far. " added Marc Guindon, Vice-President and Chief Financial Officer.
iWeb will initially receive $ 10M USD in senior debt, 5 years, 16% and $ 1M in common shares will be issued to Goldman Sachs at $ 1.30 per share, these common shares will be subject to a four-month hold period. A subsequent $ 1M in shares will follow at $ 1.30, subject to certain market conditions. Under the second part of the agreement, Goldman Sachs can provide an additional $ 8M in senior debt with $ 2M in shares to be issued at market price, all subject to certain conditions and performance indicators.
This agreement will cover iWeb's financial requirements for the long term growth of the company's data centers, as well as its dedicated server leasing and web hosting operations.
Share prices are in CAD unless otherwise specified.
About iWeb Group Inc.
Founded in 1996, iWeb is today one of the leading Canadian providers of advanced IP hosting services through shared hosting, dedicated servers or co-location in three data centers, featuring over 48,000 square feet of floor space and the latest technological equipment. iWeb provides services in English, French and Spanish to more than 14,000 clients from more than 135 countries. For more information, please visit the Company's website at http://www.iweb.com.
Caution concerning forward-looking statements
This news release contains certain forward-looking statements. These statements relate to future events or iWeb's future economic performance and reflect the current assumptions and expectations of management. Certain unknown factors may affect the events, economic performance and results of operations. iWeb undertakes no obligation, and does not intend to, update or revise any forward-looking statements, whether as a result of new information, future events or otherwise, except as may be required under applicable law. The TSX Venture Exchange does not accept responsibility for the adequacy or accuracy of this news release.
###