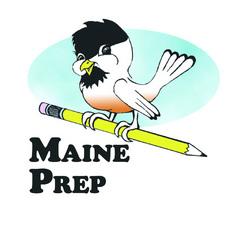 the fastest growing small business I've ever seen
Portland, Maine (PRWEB) August 30, 2008
Maine Prep, Maine's largest SAT and ACT prep company, is expanding its business to include SAT prep classes for high school students in Portland, Maine. The new classes will take place at Deering High School, 370 Stevens Avenue, Portland, Maine.
The eight-session Maine Prep course, designed to teach students strategies to use in the math, writing and reading sections of the SAT, begins Thursday, September 4, 6:00 p.m., and will meet every Monday and Thursday evening from 6:00 to 8:00 p.m. until October 2. The Maine Prep classes prepare students for the Fall SAT and PSAT tests.
Maine Prep, located at 22 Parker's Way, Brunswick, Maine 04011 (http://www.maineprep.com), was founded by test prep professional Jack Mahoney to help Maine students raise standardized test scores and be more competitive when applying for college admission and financial aid. "I improved my overall score by 380 points," says Moira Yoe of North Yarmouth Academy and now a student at Williams College. "I am sure part of it was becoming familiar with the test - which kept my overall anxiety down, but another part of it was Maine Prep's help."
Jack Mahoney is a native New Englander who, after winning five games on Jeopardy! in 1992-93, took a job teaching test preparation for Stanley Kaplan Educational, the world's largest test prep company. For Kaplan, Jack taught SAT, ACT, GRE, GMAT, LSAT, and other standardized tests before becoming a trainer of new Kaplan teachers in the New York Metro area. Moving to Maine in 2002, Jack began working with private students and writing the Maine Prep curriculum, TEN FOR TEN. Under Jack's leadership, Maine Prep has expanded to include ten teachers who work with over 300 students a year in full classes or private tutoring courses. Maine Prep has become "the fastest growing small business I've ever seen," according to Topsham, Maine CPA Lorraine Darling.
The company is celebrating its seventh year of test prep services. In addition to Portland, Maine Prep holds classes and private tutoring in seven different Maine locations, including Bangor, Falmouth, Brunswick, Kennebunkport, Lewiston/Auburn, Cape Elizabeth and Kents Hill. "Ten for Ten," the curriculum developed by Maine Prep, is now a credit course taught as part of the school day at Lewiston High School, South Portland High School and Bridgton Academy.
For additional information, course descriptions, and registration materials for all classes, call Jack Mahoney at Maine Prep, 207-798-5690, or visit http://www.maineprep.com.
About Maine Prep: Maine Prep, located at 22 Parker's Way, Brunswick, Maine, employs ten teachers and prepares students for the SAT, ACT, GRE, GMAT, and SSAT in eight different Maine locations. Maine Prep also teaches LSAT preparation at Bowdoin College, Brunswick, Maine.
Contact:
Jack Mahoney,
Maine Prep
207-798-5690
http://www.maineprep.com
###