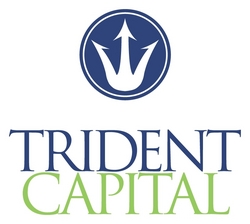 The estimated $1.3 billion market for dermatology related products in China is growing at 20% annually -- disproportionately faster than the overall market
Palo Alto, CA (PRWEB) August 28, 2008
Trident Capital, an international venture capital firm, today announced that together with Mustang Ventures, its investment partner in China, is leading a Series A round of financing for Profex.Inc. Trident Capital & Mustang Ventures jointly invested $15.5 million in the round. Profex, a leading Dermatology company in China, licenses, acquires, and markets an international portfolio of proprietary products in the professional and consumer channels in China. Its products include best-in-class prescription and over-the-counter medicines, aesthetic products and cosmeceuticals.
"The estimated $1.3 billion market for dermatology related products in China is growing at 20% annually -- disproportionately faster than the overall market," said Don Dixon, Trident's co-founder and managing director. "Profex is in a position to lead the market with its experienced management, well-established major contracts and wide distribution."
Profex, Inc. is headquartered in Shanghai, China. The Company has two main divisions, serving the professional and consumer markets. The professional division markets products to dermatologists in the hospital and clinic environment in China. The comprehensive and growing Profex product portfolio includes pharmaceuticals from leading dermatology companies worldwide, including Galderma, GlaxoSmithKline, Bristol-Myers Squibb and most recently, from Novartis through an exclusive commercial agreement. The consumer division sells and markets much of the same product portfolio, as well as leading cosmeceuticals to the direct-to-consumer channel with a concentration on retail pharmacies. Profex employs over 230 employees in China today. The investment from Trident Capital and Mustang Ventures will be used to grow the company's sales and servicing efforts as well as for acquiring Dermatology & Cosmetic Dermatology related assets for China. Trident Capital's Don Dixon will join Profex's board of directors.
"The skin care products market in China is large and growing, with real market penetration having only occurred over the last 15 years," said Paul Contomichalos, Profex CEO and co-founder. "Profex already has good traction, with the most comprehensive offering of dermatology brands in China. This significant new investment from Trident and Mustang will allow our company to build a leading position in the professional dermatology sector and, by leveraging our professional strength and brands, to expand further into the rapidly growing consumer market in China. We will also broaden our geographic reach to better service the increasing needs of professionals and consumers across the country."
About Mustang Ventures
Mustang Ventures is a China-focused venture firm focusing on early stage companies that leverage China's attractive cost structure, large pool of intellectual talent, export capability and burgeoning domestic end market. Mustang's partners bring together more than 40 years operating experience and 10 years of investing experience.
About Trident Capital
Trident Capital is a leading venture capital and private equity firm with over $1.5 billion of capital under management, including $400 million raised in its most recent fund, Trident Capital Fund VI. Trident focuses on investments in healthcare, information services, Internet, and Cleantech. Trident invests across multiple stages, including traditional venture capital investing as well as investments in micro-cap public companies, buyouts and consolidation platforms. Trident has offices in Palo Alto, Calif. and Westport, Conn. For more information, visit http://www.tridentcap.com.
About Profex Inc.
Profex Inc. is a leading Dermatology company in China. Profex licenses, acquires, and markets Dermatology, Cosmetic Dermatology, and Cosmeceuticals for the China market. For more information, visit the company's website at http://www.profex.com. For partnering opportunities, please contact partner @ profex.com.
###