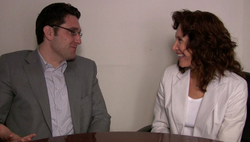 The timely updates of the Leopard List are important because there is nothing more frustrating than bad or outdated information. For example, recruiters need to know if a lawyer recently made partner so that they're not mistakenly approaching them for an associate position
New York, NY (PRWEB) August 30, 2008
Leopard Solutions (http://www.leopardsolutions.com) announces the September 3rd release of a new Leopard List attorney database for the Texas market. The database will focus on the Dallas, Fort Worth, Houston, San Antonio and Austin areas. The new database, along with the others currently available provides essential information on attorneys working in top law firms including their alma mater, practice area, honors, languages, memberships in associations, companies they have represented in their practice and any recent promotions. Updated at least twice a month, subscribers to the Leopard List get current and relevant information in a multiple use format.
"The timely updates of the Leopard List are important because there is nothing more frustrating than bad or outdated information. For example, recruiters need to know if a lawyer recently made partner so that they're not mistakenly approaching them for an associate position," says Laura Leopard, the founder and owner of Leopard Solutions.
Leopard Solutions updated their Leopard Reporting feature on August 27th, giving customers a complete and detailed overview of the current legal landscape. Customers can run reports on each law firm, research a candidate's job record, find out about promotions and new hires at law firms. The new reporting feature also allows customers to get a closer look at a law firm's hiring patterns.
A new Leopard Chat that will debut on September 3rd, will feature Michael Allen, principal at Lateral Link, whose unique business model is shaking up the legal recruiting industry. Michael will give Leopard chat viewers insight into Lateral Link's approach to recruiting and discuss why their approach has caused 'waves' within the industry.
Leopard Solutions' current clients can attend the Special Webinar session scheduled for September 3rd. Meela Gill, Lateral Attorney Recruiting manager of the Kirkland & Ellis Law Firm will discuss how her firm prefers to work with legal recruiters, common problems they find and general tips. This is an important session that many recruiters may find invaluable.
About Leopard Solutions
Leopard Solutions is a complete resource used by law firms, legal recruiters and law schools to keep informed about the legal marketplace. Leopard Solutions delivers accurate and timely information about attorneys, jobs and law firms in a robust, user-friendly format.
Products include The Leopard List (a search engine of partners, counsels and associates in the major US markets); Leopard Reporting (an overview of the legal landscape that is updated 4 times a year for more of a real-time look at the industry); and Leopard Job Search (listing job needs of over 400 law firms nationally and internationally twice a day).
###