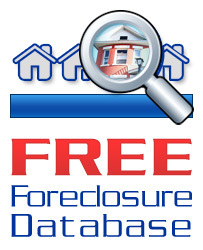 Which house is the better investment?
Davenport, IA (PRWEB) August 30, 2008
FreeForeclosureDatabase.com, a website devoted to providing investors and home buyers with comprehensive foreclosure listings for free, has announced it is holding a weekly drawing where one participant will win $500! In an effort to highlight the enormous opportunities available to investors right now, the contest, dubbed "Which house is the better investment?" features two foreclosed homes pulled from the listings at FreeForeclosureDatabase.com. To participate in the drawing, users need to simply watch a four minute video comparing the features of two foreclosures, then vote for which one of the foreclosure homes they believe is the better investment. 
"The numbers of foreclosures are exploding and that's a good thing... if you're a real estate investor or a buyer looking for a great deal on a home," said Matt Smith, founder of FreeForeclosureDatabase.com. "This contest will challenge the investment skills of visitors to our free foreclosure listings website. Each week, both of the featured homes are pretty good investments, but our goal is to engage the buying community to see which one investors think is better." Smith added, that the contest is a fun activity that can make one person a week $500 richer.
The "Which house is the better investment?" launched Thursday, August 28th. Voting is open for one week and the first weekly drawing will be held on Monday September 8th. Each week new foreclosure homes will be selected from the listings at FreeForeclosureDatabase.com and a new contest will be held. The contest is scheduled to run until the middle of next year and will cover other foreclosure categories like government foreclosures, and feature foreclosures bank owned from lenders like Chase, Bank of America, Washington Mutual and Countrywide Home Loans.
FreeForeclosureDatabase.com was created to save real estate investors and home buyers time and do it free of charge. The site allows you to search for foreclosure listings in all 50 states, drill down to the property level and filter by property type, agent, broker and price range. FreeForeclosureDatabase.com pulls its foreclosure data from sources nationwide. These sources includes large and small banks, government foreclosure sources and counties in all the major foreclosure hot spots. Site visitors can sign-up for a free subscription service that sends email alerts each time a foreclosure is added to the database in their chosen city or zip code. This alerts subscribers when investment opportunities come up in their preferred area without them having to re-visit the site.
# # #