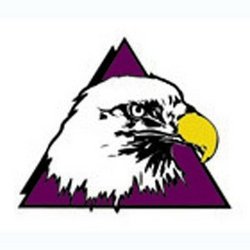 When I invented the bearing isolator back in 1975, the industrial community considered it to be a novelty and, as such, it was widely misunderstood. Today, times have changed, as plants know that the maintenance, repair and operations of equipment used on the plant floor are vital areas that can be controlled and improved.
Rock Island, IL (PRWEB) September 22, 2008
Inpro/Seal Company, the world's largest producer of industrial bearing isolators, reports that they shipped a record 52,000 seals during the month of June, 2008, the best in their 33 year history. This follows a record breaking 2007 calendar year and 40,000 seals shipped the previous month.
Moreover, Inpro/Seal reports that sales for the first half of 2008 are dramatically ahead of projections and that calendar 2008 should be by far their best year ever.
WHAT THE HECK IS A BEARING ISOLATOR?
In 1977, David C. Orlowski received patent #4,022,479 for what was to become the world's first bearing isolator. A non-contacting type labyrinth seal, the Inpro/Seal bearing isolator is a bearing protection device that never wears out. Protected bearings have run 150,000 hours (17 years) and more, eliminating the primary need for costly maintenance and repair.
A PRODUCT FOR THE TIMES
According to Orlowski, CEO of Inpro/Seal, "When I invented the bearing isolator back in 1975, the industrial community considered it to be a novelty and, as such, it was widely misunderstood. Today, times have changed, as plants know that the maintenance, repair and operations of equipment used on the plant floor are vital areas that can be controlled and improved."
Orlowski continued, "Realizing that the product falls into a Best Maintenance Practice category, most of the Fortune 500 companies in the process industries and over half of the world's industrial companies use authentic Inpro/Seal products in critical maintenance roles. Inpro/Seal bearing isolators have gone on to be enthusiastically accepted by almost four million end users and have become a standard component in process pumps and electric motors around the world."
DYNAMICS
To attain this kind of extraordinary success, certain dynamics come into play. At the top of the list is the fact that Inpro/Seal Company is a results oriented, marketing driven organization that has invested heavily in an "educate and inform" philosophy. As such, more and more end users understand the product and the unique and irrefutable attributes that make it the recognized standard of excellence.
THE AIR MIZER™-PS
Orlowski concluded, "In 1975 the bearing isolator was new and innovative--it still is innovative. Though we have received over 40 additional patents, most are modifications or enhancements of the original. The basic product remains the same. A good example is the Articulating Air Mizer®-PS, a shaft sealing system that replaces dry running contact seals. The Air Mizer has contributed heavily to our record breaking production levels because it provides a non-contacting positive seal that previous sealing methods simply cannot attain."
A STEP ABOVE
Invented initially for use in powder and bulk process applications, the Articulating Air Mizer®-PS eliminates the need for continual maintenance, replacing contact seals that need continual maintenance and carry a 100% failure rate.
The Air-Mizer® has proven to be a drastic improvement over dry running mechanical seals that begin to wear at start-up and soon require a rebuild kit. With today's commitment toward lean manufacturing, contact seals continue to lose favor in the process industries.
NOTHING ELSE LIKE IT
Prior to the advent of the Air Mizer®, end users had to contend with dry running sealing methods that did not last. Mechanical seals are subject to wear on the seal faces as they make contact. Fibrous packings are subject to wear and short lifetimes from run-out where the packing can compress to create a leak path. Packing can also soften to the point where powder can leak to the outside, causing environmental problems.
The Air Mizer®, is a non-contact seal that avoids direct leakage of the particulate material and assures the highest levels of performance. A solid wall of air that functions as a barrier for contamination and works to retain product where it should be - in the equipment, not outside of it. It is the only shaft seal on the market that can handle angular misalignment caused by shaft deflection and mounting conditions. There is nothing else like it on the market.
AND MORE
Attributes include: reduced energy consumption, lower maintenance costs, less lost product and an increase in equipment reliability that virtually eliminates downtime while meeting regulatory needs. As with all other Inpro/Seal products same day shipping is available. In addition, it is custom-engineered to suit individual applications and is easy to install as it conforms to existing clearances, boltholes and patterns for mixer shafts and/or stuffing boxes. Split designs allow for installation directly on the shaft without the removal of couplings or end plates.
WIDELY ACCEPTED
In a relatively short time, the Air Mizer has grown to become an expanding line of shaft seals that provide a positive seal in applications where dry particulates, powders and bulk solids are handled, processed, packaged and stored. The product is so revolutionary that it has received or has been nominated for a number of awards by leading industry trade magazines. In one magazine, it is their Product Of The Year.
The Inpro/Seal facility in Rock Island, Illinois is the largest of its kind in the world devoted to the engineering, research, testing, marketing, sales and manufacture of bearing isolators. Their current facilities, expanded as part of a major investment just a few years ago, includes 26 of the latest CNC metal turning machines, presses, mills, CAD/CAM, sophisticated testing equipment as well as extensive laboratory and R & D operations. In the past six months, a total of 5 CNC machines have been placed on-line. With these investments, Inpro/Seal is poised soon to produce some 100,000 bearing isolators per month.
VERY ACTIVE R & D PROGRAM
Additional product enhancements include: OM 32 for use in oil mist applications is the only known means to keep stray mist from entering the environment; the VBXX-MT™ that protects machine tool spindles from coolant, chips and heat to eliminate spindle malfunction; The CSR with a non-sparking design that permanently protects bearings in conveyor/idler rollers and the PMR that makes it literally impossible to contaminate bearings on paper machines.
ABOUT INPRO/SEAL
Inpro/Seal Company is the originator and the world's number one manufacturer of bearing isolators, used to protect motor and pump bearings, machine tool spindles, turbines, fans, gear boxes, paper machine rolls and many other types of rotating equipment. Additional applications include the sealing, handling, processing, packing and storage of dry particulates, powders and bulk solids.
As the recognized global leader in bearing isolator technology, Inpro products are marketed to the aerospace, automotive, petroleum, refining, nuclear, power generation, metalworking, food processing, grain processing, chemical, water, wastewater treatment, metalworking, hydrocarbon processing, HVAC, pulp and paper, mining, mineral, ore processing and general industrial markets.
Signoff
For more information on authentic Inpro/Seal Bearing Isolators, including "Introduction To Bearing Isolators", "Are Lip Seals Obsolete?" "Cost Justification Worksheet" a performance based free bearing isolator program or the name of the nearest trained distributor contact: Jason Putnam at: Inpro/Seal Company, P.O. Box 3940, Rock Island, Illinois 61204. Phone numbers are: (800) 447-0524 or (309) 787-4971. Fax number is: (309) 787-6114. Website: http://www.inpro-seal.com or http://www.bearingisolators.com
###