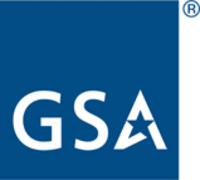 I look forward to leading GSA's business resurgence and working with stakeholders to ensure GSA remains the government's primary source of acquisition solutions.
Washington, DC (Vocus) September 2, 2008
James A. Williams assumed the role of Acting Administrator of the U.S. General Services Administration (GSA) on August 30, 2008. Williams, who has devoted 28 years to the federal civil service, including 17 years as a senior executive, was designated by President Bush to become Acting Administrator on August 19, 2008.
"I am honored that President Bush asked me to take on such a critical role in his Administration," said Williams. "I look forward to leading GSA's business resurgence and working with stakeholders to ensure GSA remains the government's primary source of acquisition solutions."
Williams most recently served as Commissioner of GSA's Federal Acquisition Service (FAS) and succeeds Acting Administrator David Bibb, who retired Friday after 37 years of federal civil service. Barnaby L. Brasseaux assumed the role of Acting FAS Commissioner on August 30, 2008; he most recently served as Deputy FAS Commissioner.
"Together, we have charted a careful course for a smooth transition. Mr. Williams is a proven, experienced leader, and I am confident he will continue to lead GSA to strive to bring excellence to the business of government," said Bibb.
President Bush originally nominated Williams as GSA Administrator on June 25, 2008. The Senate Committee on Homeland Security and Governmental Affairs unanimously approved the nomination, but shortly after, the full Senate adjourned for its August recess and has not yet acted.
Williams became FAS Commissioner on June 25, 2006. In this capacity, he led the creation of FAS by combining two major GSA acquisition organizations into one that is more effective and efficient--the largest and most complex reorganization in the history of GSA. FAS provides government agencies with the best value in a wide range of products, services and solutions by leveraging the Federal Government's buying power.
Prior to his assignment at FAS, Williams served as Director of the U.S. Visitor and Immigrant Status Indicator Technology (US-VISIT) program at the Department of Homeland Security. Previously, he served in several executive leadership positions at the Internal Revenue Service (IRS), including Deputy Associate Commissioner for Program Management, Deputy Assistant Commissioner for procurement and later as Director of Procurement at the IRS.
Earlier in his career, Williams was Director of the Local Telecommunications Procurement Division at GSA, where he was responsible for all nationwide local telecommunications purchases for the agency.
A native of Virginia, Williams earned a bachelor's degree in business administration from Virginia Commonwealth University in 1979 and a master's in business administration from The George Washington University in 1986.
GSA provides a centralized delivery system of products and services to the federal government, leveraging its enormous buying power to get the best value for taxpayers.

Founded in 1949, GSA manages more than one-fourth of the government's total procurement dollars and influences the management of $500 billion in federal assets, including 8,600 government-owned or leased buildings and 208,000 vehicles.
GSA helps preserve our past and define our future, as a steward of more than 420 historic properties, and as manager of USA.gov, the official portal to federal government information and services.
GSA's mission to provide superior workplaces, expert technology solutions, acquisition services, purchasing and E-Gov travel solutions and management policies, at best value, allows federal agencies to focus on their core missions.
Did You Know? FAS influences over $50 billion in federal spending, providing best value solutions across a variety of acquisition services and systems.
Contact:
Lindsey Willis
(202) 501-1864
lindsey.willis @ gsa.gov
###