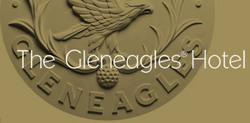 Gleneagles, Scotland (PRWEB) September 4, 2008
The Gleneagles® Hotel & Luxury Spa in Perthshire achieved nationwide recognition last night when it received the Condé Nast Traveller's Readers' Award for favourite UK Hotel Spa.
Earlier this year readers were invited to vote for the best the travel world has to offer. In the Readers' Travel Awards questionnaire, readers were asked to rate their choices according to various criteria, such as service and value for money, as well as overall satisfaction with facilities and services.
Patrick Elsmie, Gleneagles' Managing Director commented:
"It is a tremendous honour for all of us who work at Gleneagles hotel to receive this accolade and especially important because it has been chosen by the readers. This is a real testament to the hard work and dedication of the team who have worked tirelessly since the spa opened and we are delighted to accept it."
Gleneagles is the perfect setting for one of the most luxurious destination spas in the world. The spa opened in March 2008, as part of an £18 million development programme in preparation for hosting the Ryder Cup in 2014.
For further information on The Spa at Gleneagles by ESPA, please contact 01764 694332 or visit gleneagles.com
###