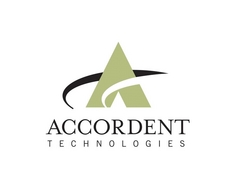 Best Practices in Enterprise Streaming for Communications and Learning
El Segundo, CA (PRWEB) September 3, 2008
Accordent Technologies' CEO, Mike Newman, will again serve as the moderator for "Best Practices in Enterprise Streaming for Communications and Learning," a panel session also held at Streaming Media East 2008 that will feature online communications experts from Fortune 500 organizations who will provide valuable insight gleaned from their experiences.
"There's a high degree of interest among our attendees to learn from end users who've spearheaded some of the industry's largest organizational streaming implementations," said Dan Rayburn, EVP of streamingmedia.com. "Whether you are charged with researching and deploying a streaming network for your organization, or want to learn more about the business impact of streaming communications on travel costs, employee productivity or corporate culture, this session will cover a wide range of commonly requested topics."
The panel will be held on Wednesday, September 24th from 11:30 a.m. - 12:30 p.m., and will include presenters from some of the nation's largest corporations, including:

Dan Pryor, VP, Corporate Communications, Safeway;
Andy Aronson, Visual Media Group, Worldwide Marketing and Sales, National Semiconductor;
Baron Dorff, Manager, Global Broadcast Network, EDS;
Doug Wells, Manager, Streaming Communications, Applied Materials.
"If you want to see how companies successfully launch and build streaming initiatives and how they are leveraging those initiatives to compete in the future, our panelists are among the best sources you'll find. These professionals have learned from experience and, in the process, helped shape how enterprises are using streaming in areas of training, marketing, and corporate communications. For someone who is contemplating streaming or just getting started, I can't imagine a better source of practical and usable guidance," said Mike Newman, CEO of Accordent Technologies.
Accordent (Booth 701) also will also display the newest versions of its award-winning rich media creation and management solutions during the event, which takes place September 23-26th at the San Jose McEnery Convention Center. These include:
Accordent Capture Station™, with newly added support for Flash, Silverlight, HD and video podcasting;
Accordent Capture Station™ - Mobile Edition: a backpack-sized portable form factor for the industry's favorite automated presentation capture solution;
Accordent Media Management System™ - the latest version of Accordent's groundbreaking media management solution, with location-based routing, category reporting and RSS feeds, one-time public webinar viewer registration, and integration with the TANDBERG Content Server.
Accordent also will be recognized for its selection by the readers of Streaming Media Magazine for "Best Webcasting Platform" finalist, and will be on hand as the winners are announced during the show. Accordent recently also received an Editor's Choice Award from Streaming Media Magazine naming its Accordent Media Management System one of the ten best products of 2007. Visit http://www.streamingmedia.com/west/ for more details.
The Accordent Rich Media Communications Suite is the only automated, end-to-end infrastructure for creating, distributing, managing and measuring the effectiveness of multimedia presentation assets. The company's rich media creation products include its flagship Accordent PresenterPRO™, a live and on-demand webcasting solution with interactive features, such as polling, surveys and moderated Q&A; the Accordent Capture Station, an easy-to-use, room-based appliance that enables anyone to webcast and record high-value presentations that take place every day in the world's meeting rooms, classrooms and boardrooms; and Accordent Engage™, a behind-the-firewall, enhanced audio webcasting system that enables multimedia webcasting from the desktop. The company's media management platform is the Accordent Media Management System, the first centralized online communications management infrastructure for organizing, searching, publishing and securing multi-level access to Accordent presentations and other third-party multimedia communications assets.
About Accordent Technologies, Inc.
Accordent Technologies provides enterprise-wide rich media communications solutions that enable world-class organizations to inform, train and engage their audiences online. More than 1500 customers worldwide, including Unisys, JP Morgan Chase, Ford, Harvard and National Institutes of Health, rely on Accordent solutions to create, manage, distribute and measure the effectiveness of their multimedia presentation assets. Accordent has earned distinction for its award-winning products and long-standing commitment to the success of its customers and partners. Learn more about Accordent's exceptional solutions at http://www.accordent.com.
Accordent Capture Station, Accordent PresenterPRO, Accordent Engage and Accordent Media Management System are trademarks of Accordent Technologies. Other trademarks that may be mentioned in this release are the intellectual property of their respective owners.
Contact : Darian Germain, Accordent Technologies, 703-608-3404
###