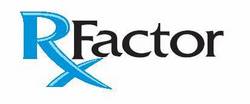 They don't like the selling aspect of building their business
Boise, ID (PRWEB) September 4, 2008
Financial advisors and financial services companies looking for a turnkey program that takes the worry and guess work out of generating referrals for new business need look no further than R Factor, announced today by Robinson & Associates, Inc.
R Factor combines the R Factor Index with best business practices to help advisors and financial services companies grow their business through increased referrals. R Factor also can help them reduce the loss of high-value clients. Advisors could see a gain in new assets from existing clients. Financial services companies can use R Factor as a tool for predicting future revenue.
"From a financial professional's point of view, if you have clients who are willing to risk their reputation for you, then they are willing to recommend you to others and that ultimately creates referrals," says Martin R. Baird, chief executive officer of Robinson & Associates, a consulting company that helps financial professionals improve their marketing methods and increase revenues. "Clients who take the risk and make a referral are acting as advocates for you. When you make improvements to your business to create more advocate clients, you can have predictable results concerning growth and profitability. Thus R Factor - risk, recommend, referral and results."
Fortune 500 corporations such as General Electric, Dell, Intuit, Enterprise Rent-A-Car, Symantec and Harley Davidson use methodology similar to R Factor, and mainstream business media recently reported that small businesses also are beginning to use it, Baird says. "One Atlanta company reported a 25 percent increase in customer referrals and record profits for 2007," Baird notes. "We're bringing R Factor to the financial services market to help it pursue similar results."
Baird points out that referral generation is the most common marketing technique advisors and financial companies use to grow their business but that they often aren't comfortable asking for the business. "They don't like the selling aspect of building their business," Baird says. "The beauty of R Factor is that clients do the selling for you."
The R Factor Index is the one number financial professionals need to know to predict future growth and R Factor provides a structured program to leverage the index, Baird says.
The index is a proven methodology that, through a simple survey, measures the degree to which advisors and financial companies have clients who are willing to take a risk and make a referral - clients who are willing to spread positive word-of-mouth advertising about an advisor or company. Clients are not asked to do this; they spread positive word of their own initiative. The methodology behind the index has been written up in Harvard Business Review and is the result of 10 years of research of more than 4,000 customers in 14 industries. The research concludes that the index has strong correlation to future growth.
"The R Factor Index baseline is the number that reflects where an advisor or financial company is at that moment," Baird says. "R Factor utilizes the index and best practices to gauge, monitor and improve business performance. The end result is creation of more clients that will freely risk their reputation and ever higher index scores. The higher the score, the more successful the advisor or financial services company will be because clients such as these are highly likely to remain as clients and generate new business through the positive word they spread."
The best practices are leadership, program management, goals and metrics, incentives, action planning, improvement, and client and employee closure. Baird explains them as follows:

Leadership. Management must act as leaders to create a culture that clearly demonstrates how important it is to have clients who are willing to risk their reputation and make referrals. Managers must do more than simply support the changes needed to generate improvement. They must lead by example.
Program Management. Robinson & Associates partners with an advisor or financial services company on the implementation of R Factor, and a formal program is developed and monitored. The financial professional and Robinson & Associates work together to analyze the results of each R Factor Index survey. They use client feedback to decide which steps need to be taken to improve business operations and boost the index score.
Goals and Metrics. Measurable goals and metrics are established and tied to a common goal to create incremental progress and profits.
Incentives. Employees are critical to providing the kind of service that turns clients into advocates. Incentive, reward and recognition programs are implemented to spur them on.
Action Planning. An action plan is crafted to determine who will do what, when they will do it and why they will do it.
Improvement. Internal improvements are identified and implemented to create more clients willing to recommend an advisor's services.
*Client and Employee Closure. Employees will want to know how things are progressing. Keeping them informed gives them closure. As part of the system, clients are asked how they can be better served. Clients have closure when they are told how their input was used.
Robinson & Associates provides a variety of services to financial professionals in the areas of marketing and client retention and development. For more information, contact Robinson & Associates at 480-991-6420 or visit the R Factor Web site at http://www.raresults.com/rfactor
Media Contact:
Tom Ellis
Ellis Communications, Inc.
417-881-5635
http://www.raresults.com/rfactor
# # #