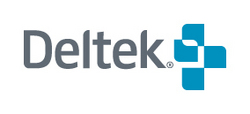 With GCS Premier 5.0, we've seen some of our billing go from 90 minutes to 60 seconds per invoice and we're starting to see faster billing cycles. As an added benefit, the invoices are easier for our clients to follow
Herndon, VA (Vocus) September 2, 2008
Deltek, Inc. (NASDAQ: PROJ), the leading provider of enterprise applications software for project-focused organizations, announced the general availability of GCS Premier version 5.0. The GCS Premier 5.0 release delivers unparalleled enhancements to the industry's leading project accounting solution for small to medium U.S. government contractors.
Deltek's GCS Premier 5.0 provides customers important and innovative enhancements including:
New User Interface
A new user interface makes navigation faster and easier through improved look and feel and adds role-based navigation providing an additional layer of efficiency and compliance. Additionally, the new interface will provide increased productivity and lower training costs through process-driven workflows.
Premier Billing
Premier Billing embeds functionality within Microsoft Excel 2007 to improve billing processes. Pre-built and customizable templates make invoicing faster and easier while data security is maintained to ensure Defense Contractors Audit Agency (DCAA) compliance.
Intuitive role-based navigation and the incorporation of new capabilities in Premier Billing create a faster, more accurate user experience which will accelerate accounting cycles and improve cash flow.
"With GCS Premier 5.0, we've seen some of our billing go from 90 minutes to 60 seconds per invoice and we're starting to see faster billing cycles. As an added benefit, the invoices are easier for our clients to follow," says Integrity Applications Incorporated Chief Financial Officer, Mike Santens.
The combined innovations provided in GCS Premier 5.0 will enable government contractors and project-focused businesses to more easily and more accurately process and manage accounting information
"With the general availability of GCS Premier 5.0, Deltek continues to invest in the success of growth-minded government contractors by providing an unparalleled, easy-to-use project accounting solution that increases financial control, improves contractual performance and ensures DCAA compliance," says Vice President of Product Marketing, Jim Rogers.
Today, GCS Premier services nearly 1,600 customers and represents Deltek's market leadership in the small to medium-sized government contractor market. Additional information about Deltek's GCS Premier 5.0 solution can be found at http://www.deltek.com/gcs5.
About Deltek:
Deltek® (NASDAQ: PROJ) is the leading provider of enterprise applications software designed specifically for project-focused businesses. For more than two decades, our software applications have enabled organizations to automate mission-critical business processes around the engagement, execution and delivery of projects. More than 12,000 customers worldwide rely on Deltek to measure business results, optimize performance, streamline operations and win new business. Visit http://www.deltek.com.
For further information contact:
Warren Brown
VP of Strategic Communications
Deltek
703.885.9746
warrenbrown @ deltek.com
###