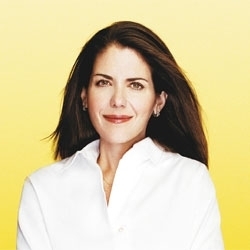 We're absolutely delighted to have launched this alliance with Jean, who is one of the nation's most recognized and trusted financial experts
Shelton, CT (PRWEB) September 3, 2008
Given the economic challenges facing most families today, it's no wonder that American workers increasingly want financial guidance from their employers. LifeCare®, Inc., a longtime leader in the work/life industry, has taken another step to ensure that its clients can provide workers with this kind of assistance: the company has signed an exclusive agreement with Jean Chatzky, award-winning journalist and nationally recognized financial expert, to create a suite of 15 seminars focused on debt, financial planning and successful money management.
Chatzky -- financial editor for NBC's Today, a contributing editor for More Magazine, a columnist for The New York Daily News, and a contributor to The Oprah Winfrey Show -- is creating the seminars exclusively for LifeCare and its clients. The seminars will be presented by Wendy Kaufman, leading industrial psychologist, and her team of expert presenters at Balancing Life's Issues, Inc., all of whom will be trained personally by Chatzky to deliver the seminars at LifeCare's client locations across the country. The first five seminars will be available to clients this month and the remaining 10 will become available in 2009.
The seminars will offer individuals practical strategies for reducing debt, living within a budget, shopping for mortgages, improving credit, planning for retirement, investing wisely, and more. Some of the seminars will focus on providing guidance to women and single mothers, who make up a large portion of the nation's workforce and often find themselves in need of financial counseling.
The first five seminars to be rolled out will be:

How To Improve Your Credit Score
How To Protect Your Financial Life: Insurance and Estate Planning
Recession-Proof Your Finances
Jean Chatzky's Debt Diet: Overcoming Debt Addiction
Save $5,000 This Year
"We're absolutely delighted to have launched this alliance with Jean, who is one of the nation's most recognized and trusted financial experts," said LifeCare CEO, Peter G. Burki. "We believe that one of the reasons Jean is so popular is that she really knows how to engage and motivate people to take an active role in securing their financial futures -- which is something they definitely want to do. All they need is sound guidance. These seminars will be a tremendously powerful resource for individuals and their employers."
"For many years, people asked if I could coach them through their money questions and problems," Chatzky said. "This opportunity provides me a way to reach people individually through their workplace. I am thrilled about being able to connect with people personally through LifeCare."
Burki added that the timing of the seminars couldn't be better. "People need help and they need it now. According to a recent MetLife study, almost half of all employees want financial planning guidance as well as access to financial planners in the workplace. So employers who act quickly to give workers financial guidance will have a distinct advantage in attracting and retaining top talent in the future."
LifeCare also offers resource and referral services to help clients address financial issues. These services include access to financial counselors who provide free telephonic consultations to assist with budgeting, credit/debt counseling, collections, bankruptcy, etc. It also provides individuals with an array of financially oriented educational materials via its private web site. Additionally, the company offers clients an enhanced bundle of financial services that provide employees with more in-depth consultation and educational resources.
"This is a critical issue for so many families and organizations these days," Burki said. "We want to ensure that LifeCare clients have the tools and resources they need to help employees secure their futures. Employees who have financial peace of mind are sure to be more satisfied, more loyal and more productive."
About Jean Chatzky
Jean Chatzky, award-winning journalist, best-selling author and sought-after motivational speaker, has created a global platform that is making significant strides to help millions of men and women battle an epidemic with a devastating impact -- debt. Jean is the financial editor for NBC's Today, a contributing editor for More Magazine, a columnist for The New York Daily News, and a contributor to The Oprah Winfrey Show. She also hosts a daily show on the Oprah & Friends channel, exclusively on XM Radio. Jean has been recognized as an exceptional journalist. She received the Clarion Award for magazine columns from the Association of Woman in Communications, her radio show received a Gracie Award from American Women in Radio and Television, Inc, she has been nominated twice for National Magazine Awards, and she was named one of the country's best magazine columnists by the Chicago Tribune.
About Wendy Kaufman and Balancing Life's Issues, Inc.
Wendy Kaufman, President and CEO of Balancing Life's Issues, Inc., holds a Master's degree in Industrial Psychology from the University of Pennsylvania and has been a corporate trainer and consultant for more than 19 years. Wendy and her nationwide team of expert trainers develop and deliver meaningful curriculum on a wide range of topics, with an unwavering commitment to service excellence. Audiences can expect dynamic, engaging, and relevant programs where employees are supported, motivated, and coached on creative solutions to the complex challenges of balancing life and today's work environment.
About LifeCare®, Inc.
LifeCare offers cost-saving benefits that help clients reduce their most pervasive absenteeism and productivity drains, including child and elder care, caregiving support, health and wellness issues, and more. For more than two decades, LifeCare has led the work/life industry in the creation of high-quality, results-oriented programs designed to improve clients' bottom line. LifeCare serves 1,500 client companies with 4.5 million individuals within corporations, health plans, government agencies and unions. For more information, visit http://www.lifecare.com.
Notes to Editors:
Jean Chatzky is available for interviews.
Media contact: Heidi Krupp, Krupp Kommunications; 212-886-6714
Peter G. Burki is available for interviews.
Media contact: Michael Civiello; 203-291-4170
Wendy Kaufman is available for interviews.
Media contact: Joannie Danielides, Danielides Communication; 212-319-7566
This press release was distributed through eMediawire by Human Resources Marketer (HR Marketer: http://www.HRmarketer.com) on behalf of the company listed above.
###