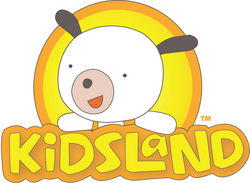 San Diego, CA (PRWEB) September 4, 2008
Thinkout Solution LLC, a fun, educational, and interactive family game provider, is releasing their first official KidsLand™ service, a fun and early childhood educational resource, through Kidsland for North American markets. Thinkout Solution LLC (Founder/President, Robert Yae) partnered with Hansol DK Inc. (CEO, Jaehak Bae) in Korea to develop this KidsLand™ service.
Kidsland™ is a resource that provides over 1,000 fun, interactive, educational movies, games, and activities for young children and their families to enjoy together. It was created with the idea that all children, regardless of their location need to acquire the basic Literacy, Language, Mathematic, Physical, Intellectual, Cognitive, Emotional and Social Skills in order to be prepared for the learning environment established in Preschool and/or Kindergarten. These skills are taught through a 52 week educational curriculum, which provides parents with the opportunity to view their child's progress with a "report card". Inside the content each week is an interactive story activity that the child must complete in order listen to the rest of the story. Once children have completed the story, they may access 2+ games to understand the lesson from the stories. There are several sections for your child to interact with: Baby Land, Study Land, Creative Land, Song Land, Story Land, and Dance Land. Here you can play brain games, create a song list, send an animated card, learn about daily routines, health and safety with your child. Most of this content is set up to replay itself if needed since young children require some repetition to retain knowledge. Within these sections are hours and hours of fun, and the cost is low. For $6.95/month or $62.95/yr, you will have full access to all of the content on http://www.Kidsland.tv . KidsLand™ is optimized for the Microsoft® Internet browser versions 6.0 and 7.0 with XP. We will support Firefox browser and Safari browser by the end of this year.
KidsLand™ has been tested for 7 months with a beta test version of the site and two times with focus group evaluations with St. Stephen of Hungary School (Adele Kosinski, principal) and Ascension School (Michael Lenahan, principal) in New York City. The focus groups have been overseen by Dr. Patricia A. Vardin, Associate Professor and Chair of the Early Childhood Education Department at Manhattanville College.
About ThinkOut Solution, LLC - "The Sooner, The Brighter"
ThinkOut Solution is a forward-thinking and innovative game company that provides Kidsland™ service, an educational, multilingual, flash movie and game portal for children ages 2 to 7. Kidsland™ facilitates holistic education through innovation, which focuses on Literacy/Language, Mathematics, Physical, Cognitive, Emotional, and Social skills. For more information, please visit http://www.Kidsland.tv .
###