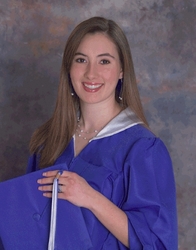 There were no additional proofing or re-touching costs
(PRWEB) September 23, 2008
The newest printing process by Moving Mountains PC eliminates color management complications and measurably improves color printing accuracy.
Advertising agencies, printers, and anyone else associated with the printing industry can now match any printing press to any gracol or swop standard proofing system. This system allows clients to choose the printer they prefer without sacrificing color accuracy.
Dedicated to environmentally friendly printing practices, Moving Mountains PC's new color printing process can be used for paper or plastic, which are petroleum based. This not only conserves tress, but also oil that is so precious in today's economy.
Jan Jones, Senior Print Producer for Mary Kay, Inc. recently used Moving Mountain PC's new print process and says the results are clear.
"There were no additional proofing or re-touching costs," she says. "The Graphics Group matched my provided proof on the SECOND PULL!"
Thanks in part to a recent increase in the number of 3 in1 emotionprints, Moving Mountains PC launched its new color printing process to be able to provide substantive savings to customers. The emotionprint fad, which began in California, has picked up steam in a short time as families and friends choose emotionprints to preserve precious memories.
In lieu of a one-frame picture, emotionprints by Moving Mountains PC are a 3 in 1 image that displays three pictures in the space of one! Emotionprints are ideal for capturing special events like weddings, birthdays, and graduations for memorializing loved ones.
3 in 1 emotionprints do not require batteries and have an 100 year plus shelf life, making it easy to preserve family memories for years to come.
About Moving Mountains )
CEO Randy Blanks named his business Moving Mountains Print Consultant because he new he wanted to rock the print world. Blanks has been in pre-press and printing since 1972. He watched his family make their own film and work towards learning all they could about the industry from pre-pres to the press. These experiences lead Blanks to his contemporary business that specializes in matching the press to the proof. With the technology that is available today and his extensive experience, Blanks developed this system to help everyone in the printing business. The cost is minimal, but the savings is substantial. Moving Mountains takes the guesswork out of Color Management, eliminating the need to pay more for quality printing.
For more information on the range of Moving Mountains PC products and services, please visit http://www.emotionprints.com.
Media Contact:
Randy Blanks
214-334-3292
rbmmpc @ yahoo.com
###