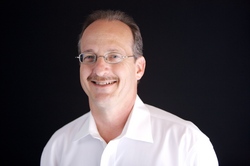 So I ask myself: How can this job search succeed?
San Mateo, CA (PRWEB) September 5, 2008
Governor Sarah Palin presents the classic resume writing challenge: The ill-qualified individual in search of high position.
"If Sarah Palin is qualified to be president, then Miley Cyrus is qualified to be Secretary of Defense," says Paul Freiberger, president of a nationwide resume writing services firm. "So I ask myself: How can this job search succeed?"
"I hear it often," said Freiberger. "As a professional resume writer, I usually try to talk my clients back down to earth, but sometimes it isn't possible."
In Palin's case, the employer is the U.S. public, and she presents problems that will keep the McCain resume-writing team busy. How do they present her as experienced, when two years ago she was mayor of an Alaskan village of 5,000? How can they cast her as "ready at 3 a.m." when she has never taken part in a national debate on global issues? How can they depict her as qualified while continuing to say Obama is not? What sort of sample resume did she show Senator McCain?
Any HR department would have turned her down, Freiberger notes, or perhaps sought a different role for her. In this case, it's not possible to suggest that she take on a different job as, say, Secretary of Energy.
"I can offer help with resumes, but no doubt this is a resume challenge of the first order," Freiberger says.
The solution is to return to resume accomplishments, without worrying about their scale. If you doubled sales, a reader may be impressed, whether you doubled them at IBM or Adak's Cafe. Palin can explain how she helped her constituents. She can break down her accomplishments into various categories and elaborate on each. Thus she may be able to show the public a pretty nice resume, said Freiberger.
Freiberger noted that this situation presents Palin with an opportunity, even if she loses. "Her resume will be stronger by November, win or lose, having been a candidate. Most job applicants don't have that fortune."
About Shimmering Resumes
Shimmering Resumes is a nationwide resume writing,, career counseling, and outplacement business, a member of Career Masters Institute, with its website at http://www.ShimmeringResumes.com . More career help is available at the blog, http://www.careerupshift.com.
Contact:
Paul Freiberger
President, Shimmering Resumes
1-877-796-9737
Paul@ShimmeringResumes.com
###