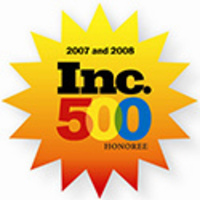 Boca Raton, FL (PRWEB) September 4, 2008
Each year, Inc. Magazine publishes a list of the fastest growing companies in America. In its second year of making the list, American Bancard was ranked as the 99th fastest growing private company in the nation and the 11th fastest growing in the financial sector. The accomplishment is the result of achieving revenue growth of 1,903% from 2004 to 2007. The magazine will be reaching newsstands in the coming weeks and will feature a profile on the company.
Much of the company's success is attributed to its innovative unsecured advance program which quickly puts working capital into the hands of merchants who might otherwise find funding challenging. Another innovation by the company has been the creation of its sister company, Invenstar, LLC, which has developed a class-leading touchscreen retail management/POS system called Touchsuite®. American Bancard recognized that the future of small business technology will be touch-based business management, and this partnership has not only produced an excellent product, but has created a very affordable solution for small businesses. The company also partners with hundreds of successful independent sales agents nationwide, which, in turn, offer American Bancard's other merchant services to businesses, including credit card processing, merchant advances, POS solutions and gift cards.
American Bancard Founder and CEO, Sam Zietz, is extremely proud of his company's accomplishment, but notes that American Bancard will not lose sight of the driving force behind this landmark achievement. "This honor is a testament to the hard work of American Bancard's entire staff, management team and nationwide sales force. We are revolutionizing the industry and receiving nationwide recognition for it. However, as we celebrate the recognition of American Bancard by Inc. Magazine, we will continue to reflect on the founding principles, direction and achievements that got us here. We will be certain to maintain our focus in order to reach even greater milestones."
American Bancard Inc500 Profile
For more information contact:
Steven Scop, Chief Marketing Officer
(561) 961-1353
###