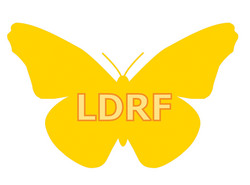 today's technologically oriented world
New York, NY (PRWEB) September 7, 2008
The LD Resources Foundation and Premier Assistive Technology, Inc., as part of a joint initiative, are collaborating with The New York Branch of the International Dyslexia Association to present a workshop on portable digital literacy tools.
EVENT LOCATION:
71 W.23rdSt. (off of 6th Avenue, NE Corner)
New York, NY 10010
EVENT DATE / TIME:
Tuesday, September 23, 2008, TIME 6:00 p.m.
FOR FURTHER INFORMATION CONTACT:
Ms. Zahavit Paz, Founder
LD Resources Foundation
Office: 646.701.0000
Cell: 917.405.4837, Fax: 212.444.1061
Website: http://www.ldrfa.org
Ms. Lucy Martin
The International Dyslexia Association
71 West 23rd Street, Suite 1527
New York, NY 10010
Phone: 212.691.1930, Fax: 212.633.1620
Website: http://www.nybida.org
RSVP: Please call Diana Naples at (212) 691.1930 ext. 12
email: [email protected]
EVENT PROFILE
Digital literacy tools are rapidly evolving technologies that are becoming instrumental in opening up a whole new world of removing barriers for individuals with reading and writing challenges. In this interactive workshop, attendees will get to see and experience the tools in action to access the Internet, Email, electronic documents and even PDF-format files. There will also be open forum for all attendees to discuss emerging trends for digital literacy in the 21st Century.
This workshop has been made possible by LD Resources Foundation and Premier Assistive Technology's "Key to Access" program, which was established as part of its mission to provide literacy technologies to individuals with disabilities and to provide them with the tools needed to access "today's technologically oriented world".
INSTITUTIONAL PROFILES
LD Resources Foundation is committed to overcoming barriers, and providing access to knowledge, for adults with learning disabilities. It is one of the few non-profit organizations focusing solely on the needs of adults with Learning Disabilities and in post secondary educational programs and in the workplace. The Foundation's mission is to enable individuals with Learning Disabilities to fully participate in academic, library and museum programs, and to successfully engage in employment through assistive technology awareness. Individual services, which are limited to individuals with financial need, include testing, mentoring, and providing the latest assistive technology and instruction.
Email:[email protected]
Website:http://www.ldrfa.org
Premier Assistive Technology, Inc., established in 1998, is a leading developer of Assistive Technology software and devices to meet the reading and writing needs for people of all ages for home, school and work. Their portfolio of products now include over 20 applications and are designed for easy use and set up. Their products address a broad range of reading and writing needs. Premier Assistive Technology is currently working with LD Resources Foundation, Inc. to develop educational campaigns to heighten community awareness about learning differences and the latest assistive technologies available to meet these needs.
For further information the company may be contacted at:
email: [email protected]
website: http://www.readingmadeeasy.com
Phone: 815-927-7390
The New York Branch - International Dyslexia Association
The New York Branch of the International Dyslexia Association (NYB-IDA) is a non-profit organization that provides information, referrals, training and support to professionals and families regarding the impact and treatment of people with dyslexia. Each year, NYB-IDA answers the calls of thousands of parents, adults and professionals who are seeking advice on what to do and where to turn for help in their efforts to cope with dyslexia. As the largest branch in New York State focusing solely on dyslexia, NYB-IDA is a key link in connecting families and professionals to information and services.
website: http://www.nybida.org
# # #