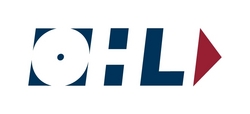 Andrew's knowledge and skill in global sales are superb, and we are excited to welcome him to the OHL team.
Brentwood, TN (Vocus) September 4, 2008
Signaling the continuing rapid growth of its international services division, OHL is proud to announce the opening of a new international services station in the San Francisco area and the hiring of international sales director Andrew Creighton.
The new international services station is operated by the Barthco division of OHL. The new office is a critical part of an overall expansion strategy and will offer a comprehensive range of U.S. Customs brokerage services, including the Food and Drug Administration (FDA), the United States Department of Agriculture (USDA), Fish and Wildlife, and Hand-Carry Clearances.
The new office is strategically located adjacent to a pre-existing OHL freight forwarding station and will now offer a full range of international services, including air and sea freight forwarding, U.S. Customs and professional services, warehousing and distribution. The office will be managed by Mr. Jimmy Huang, a licensed customs broker with more than 15 years of brokerage industry experience.
"We are fortunate to have an experienced, dedicated staff in place in our new office. This enables us to support our strategic objectives by offering outstanding and compliant service to our valued customers in this key port of entry," said Sandra Coty, vice president, Los Angeles.
"We are continuing to expand our services in response to client needs, and opening the San Francisco office is another example of the continually growing international services division of OHL," said Dante Fornari, Barthco western region vice president.
In addition to expanding offices, OHL is also expanding staff. With more than 25 years of experience in international logistics and freight forwarding, Andrew Creighton has joined OHL as director of international sales. In this role, he will be responsible for working with new and established customers to develop freight solutions that support OHL's clients global supply chains. Creighton will be based in the Boston area.
Most recently, Creighton served as the global sales director for Oceanair Inc., based in Boston, Mass., developing sales and marketing strategies targeting the fashion and retail industries. Prior to this role, Creighton founded the New England regional office of Transfair International & Transgroup Express, which specializes in retail and defense clients.
"Bringing Andrew onboard speaks to the tremendous growth the international services department is experiencing," said Mike Burns, executive vice president of global sales and marketing at OHL. "Andrew's knowledge and skill in global sales are superb, and we are excited to welcome him to the OHL team."
To view this release online or obtain a photo of Andrew Creighton, please visit http://www.ohl.com/news/archives/2008-news/ohl-expands-international-services-san-francisco.htm
About OHL
Based in Tennessee, OHL is one of the largest 3PLs in the world, providing supply chain management solutions including international and domestic transportation, warehousing, customs brokerage, freight forwarding, and import and export consulting services. The company offers fulfillment, e-commerce fulfillment, service parts management, network optimization, cross docking, and pool distribution. OHL consists of three divisions--International Services, Contract Logistics and Transportation Services. The company operates over 120 value-added distribution centers and offers complete transportation management services domestically and internationally. OHL serves the electronic and high-tech; apparel; consumer products; food and beverage; specialty retail; industrial; and many other industries and employs nearly 6,000.
OHL can be reached at (877) 401-6400 or at http://www.ohl.com.
Contacts:
Karen Hall
Director of Marketing & Communication
OHL
(615) 524-3652
khall@ohl.com
Tara Tocco
Account Executive, Public Relations
Gish, Sherwood & Friends
(615) 385-1100
ttocco@gish.com
###